Former Brazilian Soccer Star Married To Police Officer Kidnapped And Decapitated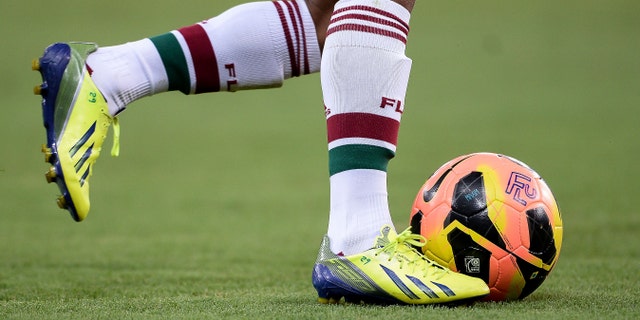 A former Brazilian soccer star married to a military policewoman was kidnapped and decapitated this week, Brazilian police said, according to various news outlets.
Witnesses said they saw two men force Juan Rodrigo Silva Santos, 35, into a vehicle on Monday night, according to published reports.
His wife, Geisa Silva, 31, heard a noise outside their Rio de Janeiro home on Tuesday morning and found a backpack, reports said. When she opened it, she made the gruesome discovery of his head in a backpack.
Silva Santos played several Rio soccer teams, including Bangu, Madureira and Boavista, as well as teams in Honduras and Europe.
Some news outlets reported that police are looking into whether his wife's job may have had something to do with the motive for the crime. Friends and relatives told reporters that the soccer player had no known enemies.
Yahoo Sports noted that she works as a social worker at a "Pacifying Police Unit" in a local slum. The unit is based on a military base and particularly targets drug traffickers.
Follow us on twitter.com/foxnewslatino
Like us at facebook.com/foxnewslatino