Folk music icon John Prine performs in Ireland on anniversary of fatal blast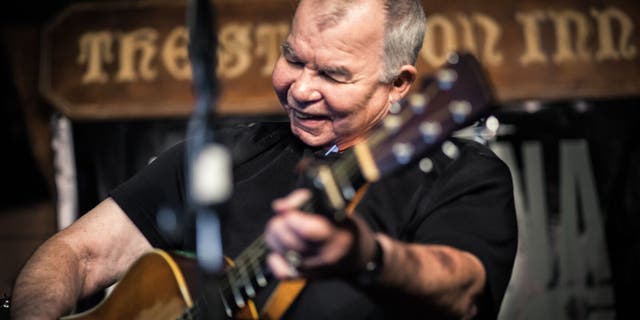 OMAGH, Northern Ireland – Shining like a jagged American gem in the green dusk of an Irish evening, American singer-songwriter John Prine played and sang his heart out here recently at a 400-seat theater.
Prine's songs of love and loss, part folk, part country, and a bit of rock, played well in town. This week marks the 19th anniversary of the most deadly bombing in what's called The Troubles here. Twenty nine people died in the blast. Prine's Irish-born wife Fiona told Fox News this was a reason they chose the place. She was raised nearby. The couple live in Nashville but have a cottage in Ireland.
Prine had warm words for the people of Omagh. He also made comments about present-day politics back in the states, as he hauled out his early wry classic, "Your Flag Decal Won't Get You into Heaven Anymore." When the concert was getting underway that night, the fallout from the Charlottesville violence was just shaking out.
What mostly came through, though, was an artist who has had his share of ups and downs during a decades-long career, who is now coming firmly into his own, widely regarded as the true national treasure he is. During two hours of seasoned strumming and roughly but meaningfully-sung lyrics, Prine (with skilled accompaniment) went through much of his storied songbook.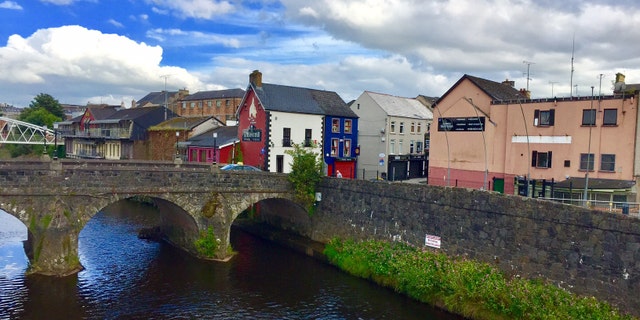 From his early stand-outs, including the addicted Vietnam veteran of "Sam Stone" and the needy elderly of "Hello in There," through romantic ballads like "Love, Love, Love" and "I Just Want to Dance with You," to the world-wise simple statements of "That's the Way the World Goes 'Round" and "Fish and Whistle," Prine left no career corner untouched.
Two bouts with cancer have left Prine scarred, but that seems only to have added impetus to his performance. Even when, at the beginning of the verse of one song, he had to search for his lines ("…all I need is two words!")
"John is definitely more spirited than he's ever been," Eileen Tilson of his Oh Boy records noted to me.
The receptive audience took it all in.
Backing up Prine on this mini-Irish summer tour (there are four other dates) was hot American country star, Sturgill Simpson. Prine was one of the artists back in the 70s billed as the "next [Bob] Dylan." He has long been well-regarded by his peers (Dylan himself has high praise).
Now, a whole new set of artists, are recognizing his work.
One other nice note of synchronicity: A few miles from the Omagh venue is a theme park about Irish immigration to the states. It includes the birthplace of Thomas Mellon whose family went on to make a fortune in the steel capital of Pittsburgh and elsewhere
The rousing finale of the concert was "Paradise," Prine's tribute to the hardscrabble Kentucky roots of his own family. It is not too far removed from western Pennsylvania but a bit on the "other side of the tracks" from the Mellons.
American…and maybe...trans-Atlantic stories all. Well-told, in the unique, and now seemingly timeless voice of John Prine.