Florida Court Denies Undocumented Law Graduate's Motion To Join State Bar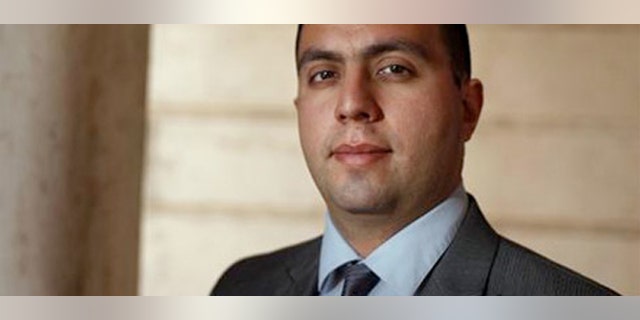 The Florida Supreme Court has denied an undocumented law graduate's motion to grant admission to the state bar.
Jose Godinez-Samperio, the law graduate, came to the United States on a tourist visa when he was nine years old. They overstayed their visas and never returned to Mexico.
Strictly interpreted, the court's decision was that it cannot grant Godinez-Samperio's wish because the question of whether undocumented immigrants can be licensed lawyers is still unresolved. At issue, essentially, is whether people who are here illegally can be practicing attorneys.
He graduated from Florida State University's law school and passed the Florida bar examination. The Florida Board of Bar Examiners would not give him a license because he is in the United States illegally.
Efforts to reach Godinez-Samperio and his lawyer were unsuccessful.
"It's frustrating," said Godinez-Samperio's lawyer, Talbot D'Alemberte, according to TampaBay.com. "We've got some rules that have been adopted by the court to govern the Board of Bar Examiners, and those rules say that after he's done all the things he's supposed to do, he gets admitted. There's no rule that says undocumented immigrants can't get admitted to the Bar -- and by the way, he's not undocumented any more. He's got documents."
Godinez-Samperio has a two-year work permit, a driver's license and a Social Security card, after qualifying for a federal immigration program for people who were brought illegally as minors or whose parents overstayed their visas.
The program, a Homeland Security Department policy change initiated last year, offers young undocumented immigrants a reprieve from deportation and a two-year renewable work permit. The program offers guidelines for law enforcement, but each state has the power to decide how they'd like to follow the guidelines.
The Justice Department wrote an opinion last year that undocumented immigrants – even so-called "DREAMers" – are not allowed to receive state- and federally-issued commercial and professional licenses.
The DOJ's opinion was offered for a case involving undocumented immigrant Sergio Garcia. Garcia, like Godinez-Samperio, is an undocumented immigrant seeking a law license from the California Bar, but unlike Godinez-Samperio, has not been granted DACA. The California Supreme Court has yet to decide whether Garcia and other undocumented immigrants can receive law licenses.
The Associated Press contributed to this report.
Follow us on twitter.com/foxnewslatino
Like us at facebook.com/foxnewslatino