Floodwaters Begin Seeping Into Outer Bangkok Areas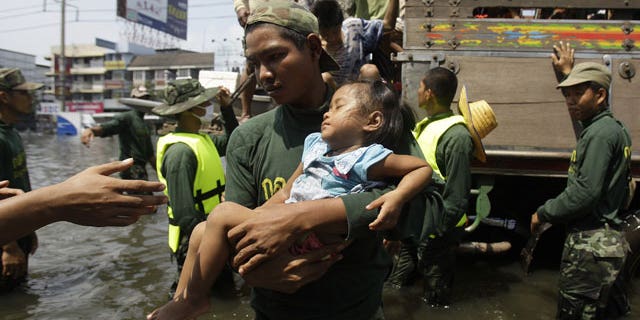 BANGKOK -- Floodwaters have begun seeping into Bangkok's outer districts, one day after the government opened several key floodgates in a risky bid to let built-up water flow through the capital's canals toward the sea.
An Associated Press team saw water entering homes in the northern Lak Si district, which is located along the city's main Prapa canal.
Water in the area has risen to knee-level in some places, but damage has so far been minor and has not affected Bangkok's main business district.
The government had predicted canals could overflow, but it is still unknown to what degree.
Gov. Sukhumbhand Paribatra said Friday he was worried about inundation in the area and vast pools of runoff draining toward the capital are expected to intensify.