Flooding causes evacuation of more than 70,000 in Paraguayan capital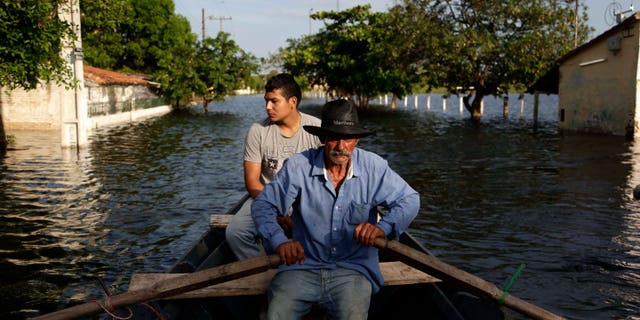 ASUNCION, Paraguay (AP) – Flooding caused by heavy rains has forced the evacuation of more than 70,000 people in Paraguay.
Authorities say the Paraguay River rose to nearly 24 feet Wednesday after weeks of torrential rains. That's near its highest level set in 1983, when it reached 25.3 feet.
Paraguay's National Emergency Secretariat says about 72,000 people have been forced out of their homes in the Paraguayan capital.
But many more are expected to be affected nationwide by the swelling of the Paraná and other rivers.
Communities living in low-lying slums are especially at risk.
Most are seeking shelter in camps on higher ground, where they're sleeping in improvised tents.
Congress issued a state of emergency last week and authorized the government to spend $4 million to assist flood-hit families.