Fistfight breaks out in Ukraine parliament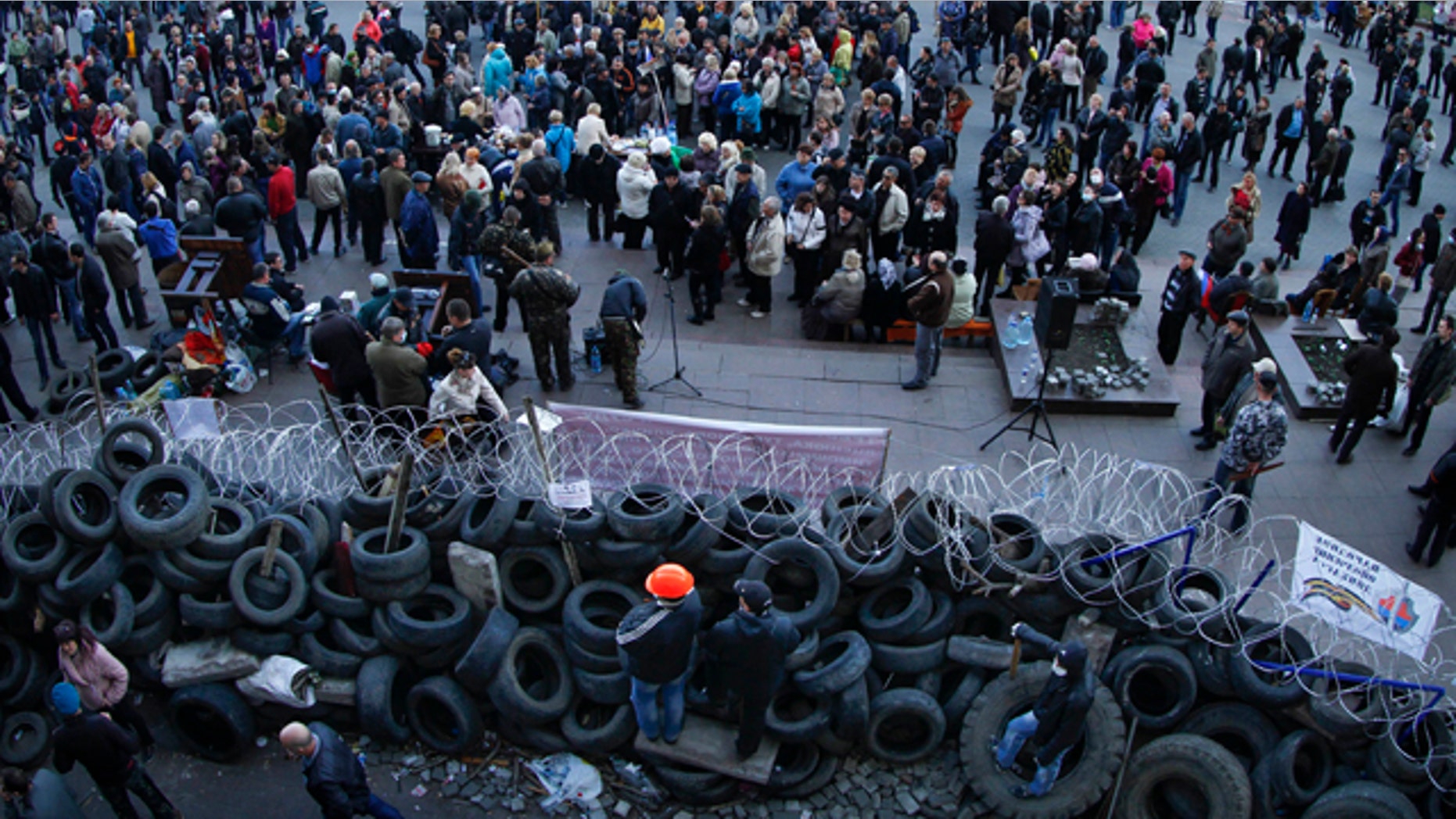 A fistfight broke out in the Ukrainian parliament, but fortunately for the amateur brawlers, it does not appear that Vitali Klitschko, the world heavyweight champion-turned Ukrainian politician, was involved.
Klitschko, leader of the Ukrainian Democratic Alliance for Reform party, told lawmakers that Ukraine was facing a "real war" as a result of the events in Kharkiv and Donetsk.
Shortly after he spoke, however, Petro Symonenko, the head of the Communist Party, told lawmakers that their own actions in bringing down the government of President Viktor Yanukovych had set the precedent for what was now occurring.
Radical nationalist lawmakers, made angry by the remarks, rushed the podium where Symonenko was speaking, resulting in a brawl involving several people.
According to Reuters, two deputies from a far-right nationalist party seized Symonenko and his supporters rallied to his defense.
Symonenko did not appear to have been hurt in the fight, Reuters reported.
One deputy later resumed his seat in the chamber with scratches on his face clearly showing, the report said.
According to The Telegraph, this is not the first fight in Ukraine parliament. A fight broke out in February after some demanded a snap presidential election.
On Tuesday, Ukrainian security forces drove pro-Russian protesters out of the regional government headquarters in Kharkiv that they had seized and arrested about 70 of them, the country's leader said.
Acting President Oleksandr Turchynov told lawmakers in parliament that security forces retook control even as the separatists used hand grenades and unspecified weapons against them. Some police were injured in the melee.
Interior Minister Arsen Avakov described the measure on his Facebook page as an "anti-terrorist operation."
Pro-Russia demonstrators, however, continued occupying the Donetsk regional administration in the nearby region and calling for a referendum on its status.
Both cities are in Ukraine's east, where hostility is strong toward the new government that took power in February after the ouster of Kremlin-friendly president Viktor Yanukovych.
The seizures of the buildings and calls for referenda were an echo of the events that led to Russia's annexation of Ukraine's Crimean peninsula last month. After Yanukovych fled to Russia, Russian troops took control of Crimea and the region soon voted to join Russia.
The West has not recognized the vote or the annexation and has retaliated with sanctions against Russia.
Even as the United States warned Russia of further sanctions if Moscow continues to seek to destabilize Ukraine, the White House announced a high-level meeting among U.S., EU, Ukrainian and Russian diplomats in the coming days to try to solve the crisis.
Russia has refused to deal with Ukraine's new government since Yanukovych's ouster and, according to NATO, still has tens of thousands of troops along its border with Ukraine, which the alliance has called a threat.
The Associated Press contributed to this report.