Fidel Castro Suffers Stroke, Says Doctor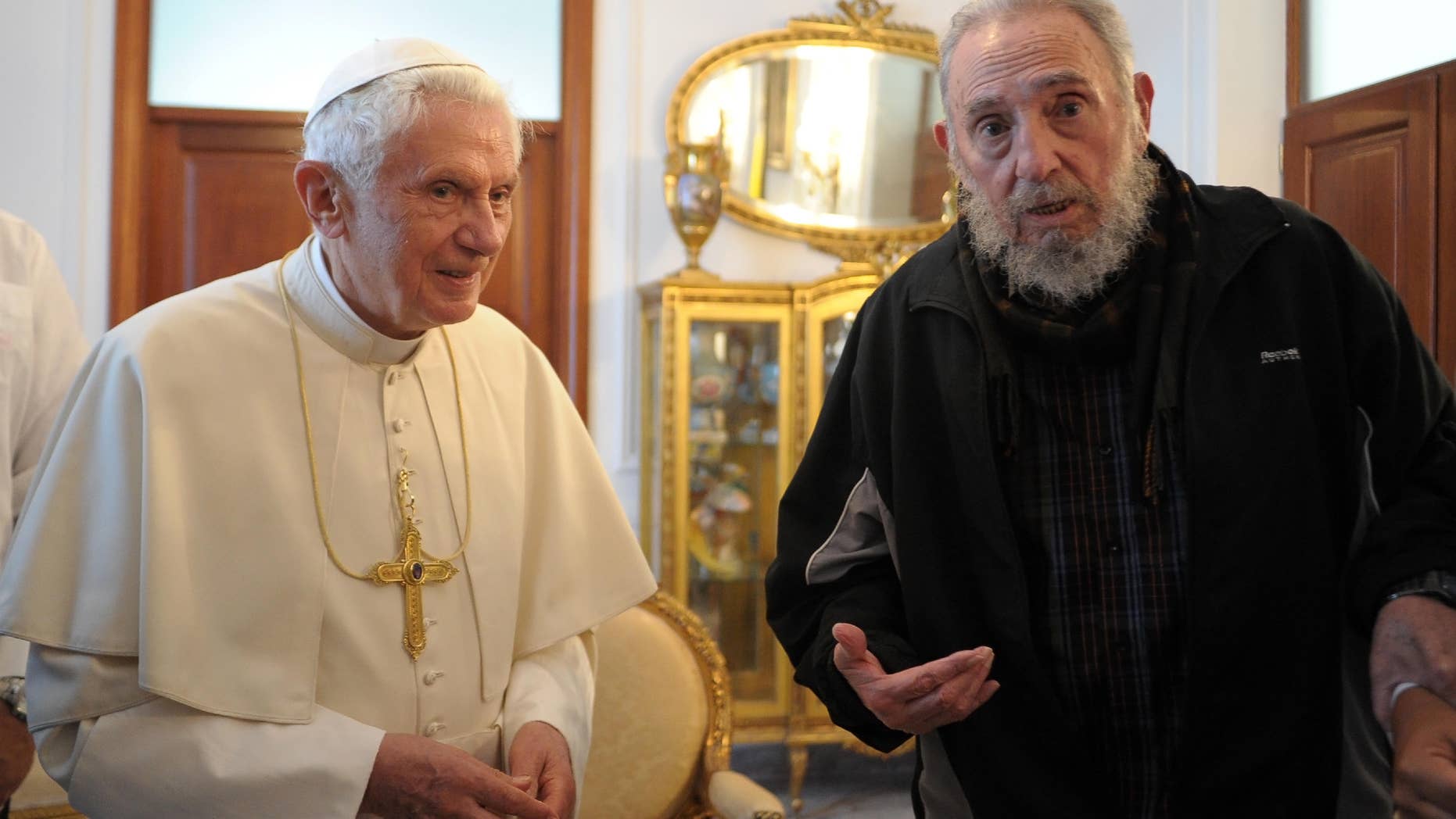 A Venezuelan physician told El Nuevo Herald that Fidel Castro has suffered a stroke.
Dr. José Marquina told El Nuevo Herald that the former Cuban leader suffered a cerebral hemorrhage, which has caused him to have trouble eating, speaking, and recognizing people.
"He suffered an embolic stroke and recognizes absolutely no one," said Marquina, who claimed last year that he had direct information about the health of Venezuelan President Hugo Chávez. "The people with a condition of this nature have difficulty eating and, of course, they end up with total deficit in their neurologic capacities."
This is not the first time speculation has abounded about Castro's failing health. There have been several rumors about his supposed death, and more recently people have been saying he is dying in his Havana home. There has been no official announcement about Castro's health from the Cuban government.
"He could last weeks like that, but what I can say is that we'll never again see him in public [again]," said Marquina, who insists Castro is not receiving therapy to improve his condition because his physical state is too weak.
"He is not receiving artificial respiration and is not connected to tubes, as some have said. What's probably true is that Castro is being fed through nasogastric tubes," said Marquina, who added that most patients experiencing similar clinical ailments usually die by respiratory complications and infection.
Castro was last publicly seen in March when Pope Benedict XVI visited Cuba. He has not written an opinion column, "reflections from Fidel," since June. There was also no word of Castro congratulating ally Chávez on his reelection for the Venezuelan presidency earlier this month. But Castro did make international headlines this week when he unexpectedly sent a letter of congratulations to a medical school graduation. Castro underwent surgery in 2006 for undisclosed reasons.
Marquina made headlines of his own last year when he announced Chávez had cancer and was dying after the Venezuelan president had his first surgery. Chávez has since publicly announced he is cancer-free.
Castro's brother, Raúl, officially succeeded him in 2008.
Follow us on twitter.com/foxnewslatino
Like us at facebook.com/foxnewslatino