Femme Fatale Cleared in Soccer Star, Salvador Cabañas, Shooting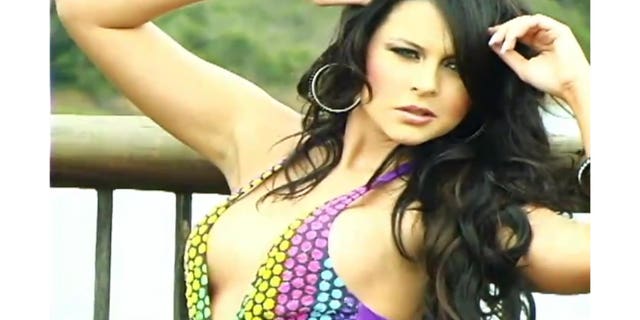 Juliana Sossa Toro, the Colombian model whose striking beauty belied her romance with a notorious drug trafficker, was reportedly cleared for her role in the high-profile shooting of a soccer star.
The charges against Sossa Toro, 25, were dropped by a judge in Mexico, where she is being held. She is awaiting a decision on her legal status there and faces deportation.
Sossa Toro has been behind bars since January when, along with boyfriend José Jorge Balderas and several other suspects, were arrested in the shooting of Paraguayan soccer star Salvador Cabañas.
Authorities believe Cabañas and Balderas encountered each other in the bathroom of a popular downtown nightspot. In the end, Cabañas was shot in the head.
He miraculously survived, but his career is believed to be over.
Balderas trial has begun in Mexico.
Sossa Toro, who made her name in Mexican modeling competitions, always seemed an odd fit with the crew arrested for the shooting. Authorities said the group has ties to purported drug dealer Edgar Valdez Villarreal, or "La Barbie," who was arrested last year.
When Sossa Toro was arrested, investigators said they got tips from information she posted on Facebook.
On a page alleged to be Sossa Toro's, it reads that she was born May 7, 1985, in Medellín, Colombian.
She studied communications at the Corporación Universitaria Rémington, the page read, and said she participated in the Miss Antioquia 2008 competition.
Her favorite quote?
"Tienes que llegar, a donde nadie más lo hará," or, "You have to go where no one else will."
The Facebook page also said that she lives in Lomas de Chapultepec, Distrito Federal, Mexico. It also says that she likes men and is currently in a relationship.
Follow us on twitter.com/foxnewslatino
Like us at facebook.com/foxnewslatino