Feds bust Miami money laundering scheme with ties to 'Chapo' Guzmán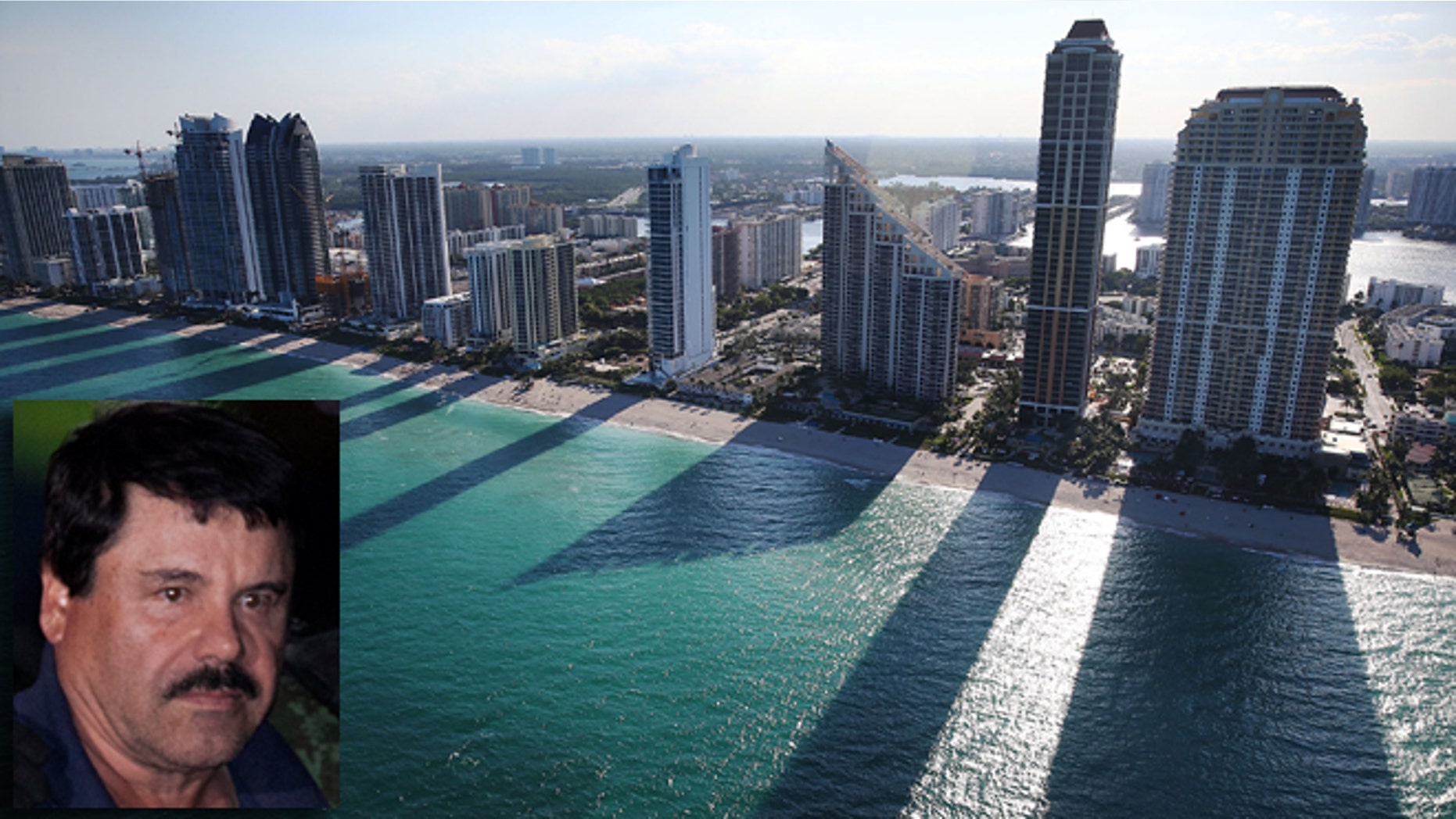 Authorities in South Florida have charged 22 people for involvement in an international money laundering scheme that funneled cash to Mexican and Colombian drug cartels through Miami-based businesses.
Those charged in the scheme, including the suspected chief money launderer for Joaquín "El Chapo" Guzmán's Sinaloa Cartel, were caught in an undercover operation conducted by the Department of Homeland Security with the Miami-Dade police and involved about $1 million a month in drug money from throughout North America.
The so-called "black market peso exchange" is the first of its kind to be filed in Miami-Dade County Court and offers insight into how embedded a system like this can be in terms of propping hundreds of South Florida businesses. Investigators used wiretaps, surveillance, reviews of thousands of financial transactions and cooperation from informants to unravel the scheme.
"It's highly advanced. It is very complicated, very broad and the layering – one transaction after another transaction – all designed to hide what they are doing," Miami-Dade State Attorney Katherine Fernandez-Rundle told The Miami Herald.
Dubbed Operation Neymar after the nickname of one of the suspects, the government's two-year investigation helped lead to the arrest of Juan Manuel Alvarez Inzunza in Mexico last month. Alvarez Inzunza  is suspected of laundering billions of dollars of drug proceeds for the Sinaloa Cartel.
He is awaiting extradition to the U.S. where he will face charges in San Diego.
Two of suspects charged in the investigation for racketeering and money laundering are Ivan Alfredo Castro Santana and Ivan Andres Lizarazo Mendoza. The latter was almost killed by the Colombian cartel after police in Miami seized $200,000 in drug money.
None of the business owners where the money was funneled through have been charged but officials warned to be on notice when handling suspicious transactions.