FBI: Hate Crime Incidents Down Slightly In 2012; New 'Knockout Game' Cases Could Apply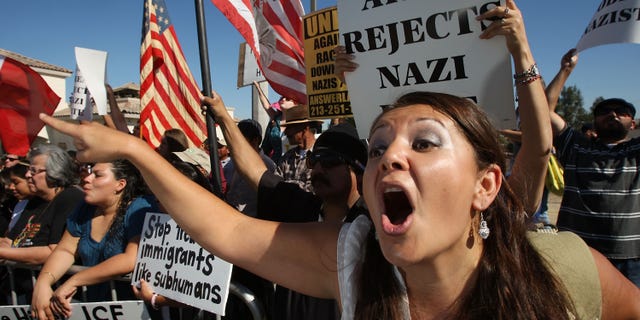 The FBI is reporting that hate crime incidents were slightly down last year.
Numbers released by the FBI Monday showed there were 5,796 such incidents in 2012, compared to 6,222 in 2011.
All but six of the incidents were motivated by a single bias. Of those, just under half were motivated by racial bias; about one in five were motivated by sexual orientation bias; just below one in five were motivated by religious bias; and just over one in 10 were motivated by ethnicity/national origin bias.
Bias against people with disabilities accounted for 1.6 percent of the incidents.
The statistics were published by the FBI's Uniform Crime Reporting Program in Hate Crime Statistics.
Crimes of hatred and prejudice are a sad fact of American history — the FBI began investigating what we now call hate crimes as far back as World War I, when the Ku Klux Klan first attracted the authorities' attention.
But the term "hate crime" did not enter the nation's vocabulary until the 1980s, when emerging hate groups like the Skinheads launched a wave of bias-related crime.
The FBI defines hate crimes as a traditional offense like murder, arson, or vandalism with an added element of bias against a race, religion, disability, ethnic origin or sexual orientation.
At least one of the recent horrific "knockout game" attacks, against a Orthodox Jew in Brooklyn, N.Y., is being considered a hate crime. In such attacks, the object is to target unsuspecting pedestrians with the intention of knocking them out cold with one punch.
Amrit Marajh, 28, was charged with harassment as a hate crime after he allegedly punched the 24-year-old man last Friday morning.
The violent game has been linked to assault reports in at least four states, and three people have been killed in suspected knockout attacks.
The Associated Press contributed to this report.
Follow us on twitter.com/foxnewslatino
Like us at facebook.com/foxnewslatino