Farrakhan a VIP guest at dinner party with Iran's Rouhani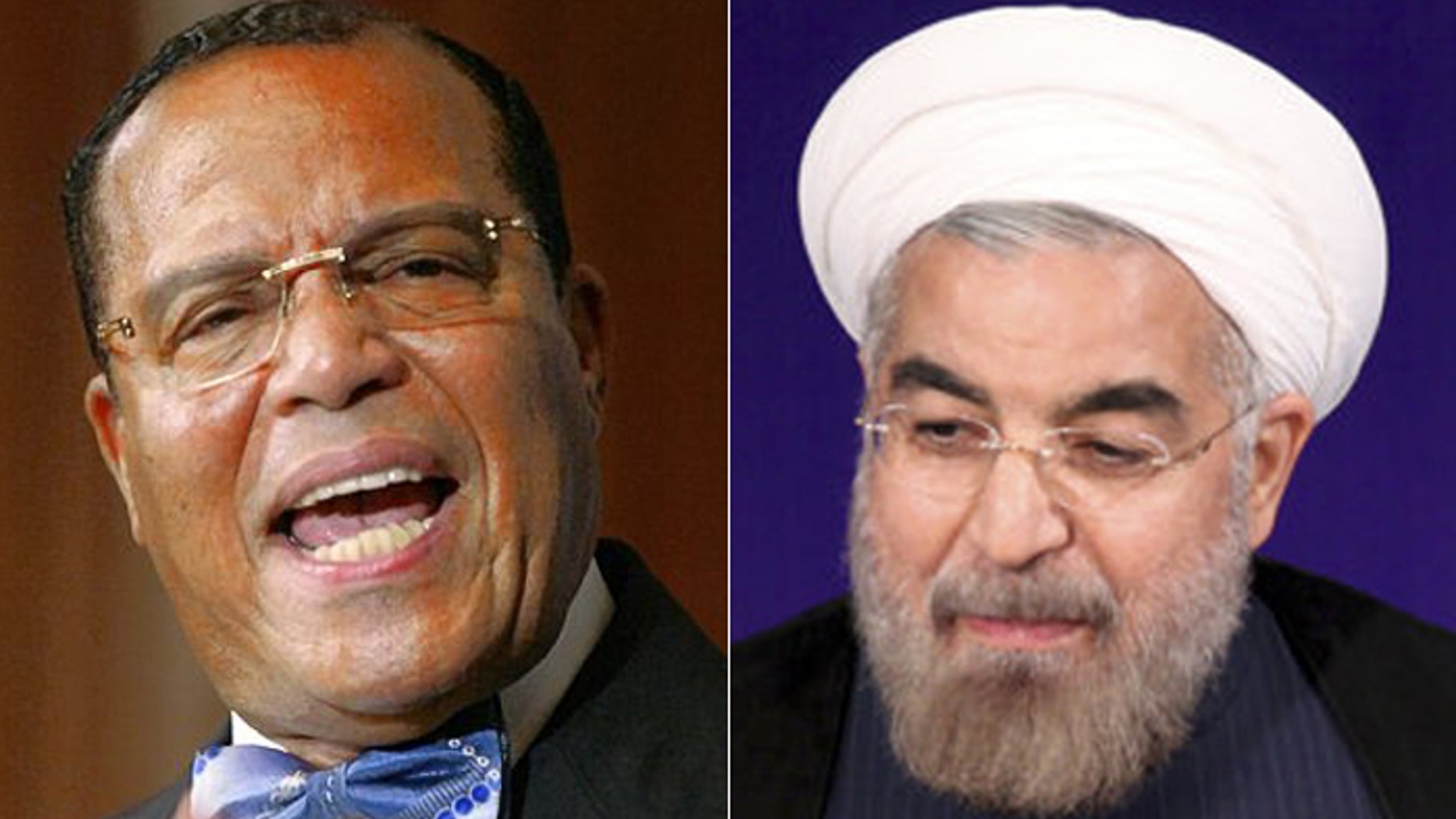 The Iranian delegation may be pariahs inside the UN building, but they've found at least one friend during their visit to New York - Nation of Islam leader Louis Farrakhan.
Farrakhan and his entourage attended a dinner party hosted by Iranian President Hassan Rouhani on Tuesday night. Rouhani's dinner party was held on the second floor of the One UN Hotel, where the Iranian delegation is staying, and at the same time as President Obama's party at the Waldorf Astoria just blocks away.
The private dinner party was held just hours after Rouhani's speech to the general assembly.
Farrakhan, the fiery 80-year-old who has previously sidled up to the likes of Libyan strongman Muammar Qaddafi, and his massive entourage and private security detail were seen departing the hotel around 10 p.m. Tuesday. Pedestrian traffic was stopped while the minister and his group piled into various cars with lights and sirens and New Jersey license plates.
Also in attendance at Rouhani's party was German Deputy Foreign Minister Peter Florin, who was elected president of the United Nations General Assembly on Tuesday.
Farrakhan made headlines during the General Assembly last year when he dined with Rouhani's predecessor, Mahmoud Ahmadinejad.
Farrakhan is no stranger to controversy. He has been blasted for his anti-Semitic remarks and has aligned himself with former Iranian presidents and other controversial world leaders. In 2011, Farrakhan blasted Obama, calling him a "murderer" in response to the death of Qaddafi.
"We voted for our brother Barack, a beautiful human being with a sweet heart," Farrakhan said. "Now he's an assassin."
Rouhani doesn't appear to think any more of Obama, who extended an olive branch to the rogue nation when he told the General Assembly "regime change" in Iran is not the goal of the U.S., and urged peaceful talks to diffuse Tehran's nuclear program. But Rouhani spurned Obama later, refusing to shake his hand because there was "not enough time."
This reporter can be reached at jana.winter@foxnews.com