Family of Oscar Pistorius' girlfriend Reeva Steenkamp plans model's funeral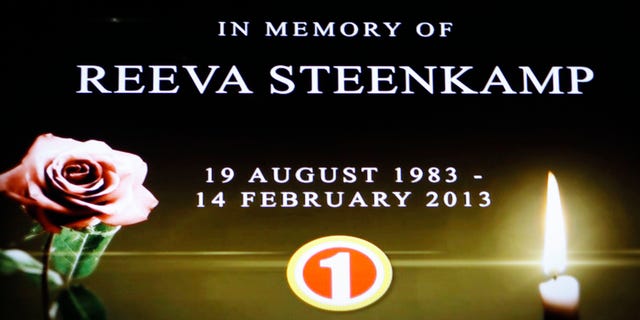 JOHANNESBURG – The family of Reeva Steenkamp says her body is back in her hometown of Port Elizabeth and a private funeral has been planned for Tuesday.
Adam Steenkamp, the late model and law graduate's brother, says "Reeva is back home."
The family said Sunday that Steenkamp, who was shot dead inside boyfriend Oscar Pistorius' house early Thursday, will be cremated in a ceremony closed to the public and the media in the city on South Africa's southern coast.
Pistorius was charged with her murder and is expected to make a court appearance on Tuesday for his bail hearing.
The 29-year-old Reeva was seen laughing and smiling on South African television Saturday night after national broadcaster SABC chose to air the first episode of a reality TV show she featured in.