Family Of Miami Graffiti Artist Fatally Tased By Police File Lawsuit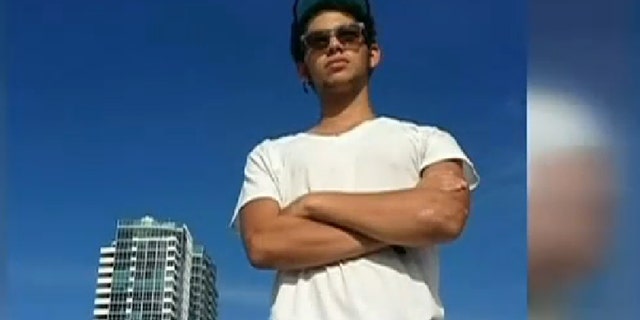 The family of a South Florida teen who died shortly after being Tased by police has filed a lawsuit against the City of Miami Beach and the Miami Beach Police Department.
The family of graffiti artist Israel Hernandez believes they are taking the first steps toward justice. "We want to be clear that we are not trying to drag attention to our family, but we are trying to give the attention that my brother needs so there is no more Israels happening in where we live. We want justice," said Israel's sister Offir Hernandez Llach.
On August 6th, police said they spotted Hernandez tagging a building located on 71st Street and Collins Avenue in Miami Beach. Police spotted him, and he took off running, and that's when the pursuit began.
Police said they used a Taser on Hernandez, who was then rushed to a hospital where doctors pronounced him dead. "[He was] suspected of what can only be described as a minor property offense," said family attorney Todd McPharlin.
Part of the lawsuit states: "Miami Beach Police Department officers aggressively, physically handled and mistreated the decedent and used unnecessary excessive and unconstitutional force on the decedent, Israel Hernandez Llach" [and] "...were celebrating and 'high-fiving' one another as Israel Hernandez Llach was lying on the ground deceased or while in medical duress or near death."
McPharlin said, "We believe that this investigation will illustrate that the City of Miami Beach and the Miami Beach Police Department do not properly train or supervise their officers in their use of force, including their use of a Taser weapon."
The lawsuit describes the weapon as one "designed to inflict excruciating pain and incapacitation on the subject and can lead to serious injuries or death."
Hernandez's cause of death has not been determined. The lawyers for the Hernandez family said the officers were unprepared to deal with an emergency after the Taser had been used.
The family is demanding an outside independent investigation. "Please keep the support and give attention that this case deserves so no more 'Israels' happen anymore in our lives," said Offir.
7News contacted the City of Miami Beach and MBPD, but they didn't want to comment on pending litigation.
The family is asking for a jury trial and unspecified damages, the maximum the state law will allow.
For more go to WSVN.
Follow us on twitter.com/foxnewslatino
Like us at facebook.com/foxnewslatino