Family of long-missing ex-FBI agent prepares for grim holiday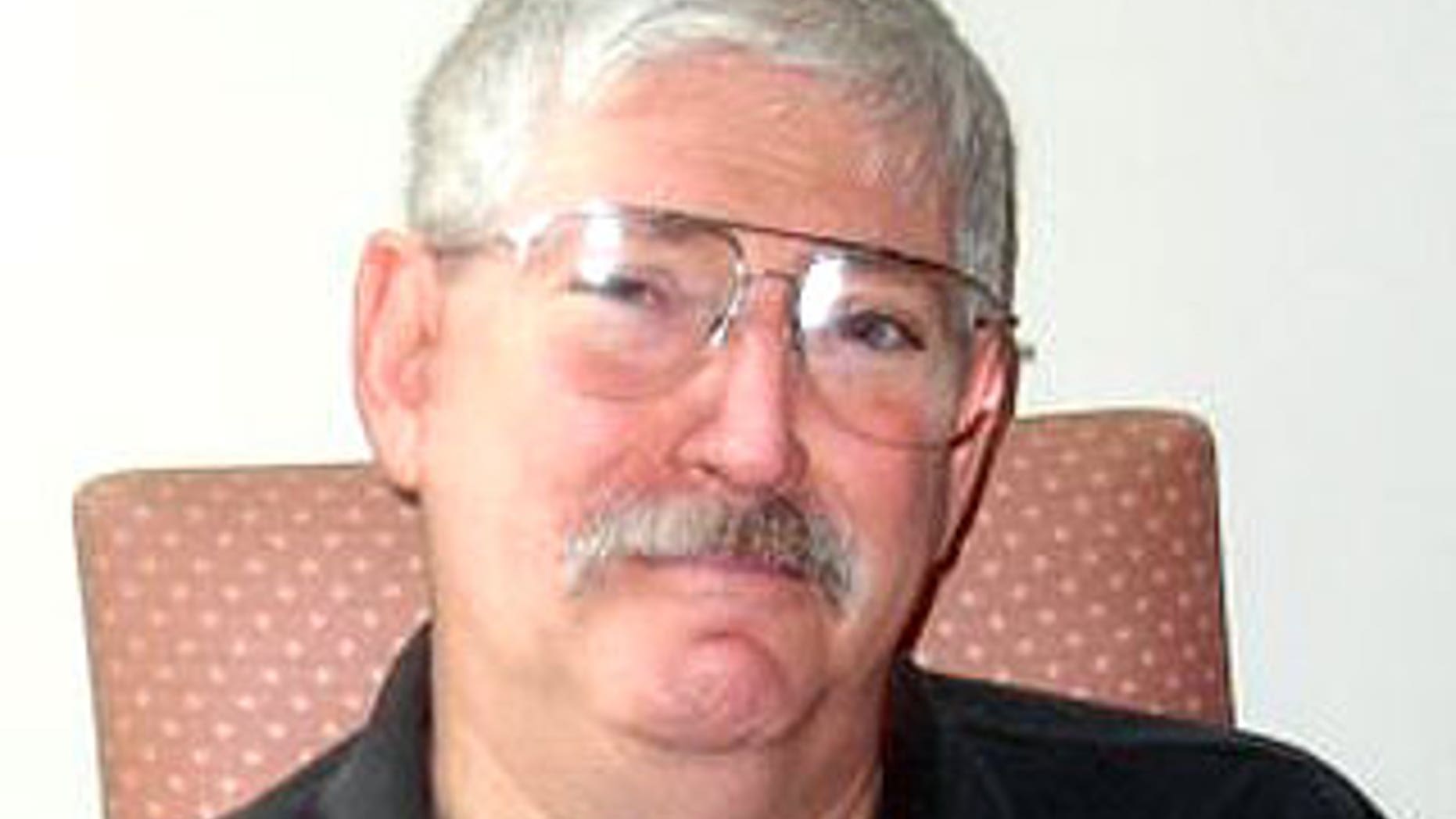 The family of a former FBI agent who mysteriously disappeared almost seven years ago in Iran is preparing for a grim Thanksgiving with an empty seat at the table, as Robert Levinson has now become the longest-held American hostage in U.S. history.
Iranian officials have long denied any wrongdoing in Levinson's disappearance, but the man's family as well as the FBI believe he is alive and possibly imprisoned in southwest Asia.
The family issued a statement Monday, pleading with Levinson's alleged captors to "show mercy" and allow him to reunite with his family.
"Our family will soon gather for our seventh Thanksgiving without Bob, and the pain will be almost impossible to bear," Levinson's wife, Christine, wrote on a website devoted to the search for him. "Yet, as we endure this terrible nightmare from which we cannot wake, we know that we must bear it for Bob, the most extraordinary man we have ever known."
[pullquote]
Levinson, a 20-year veteran of the FBI, disappeared in March 2007 while working as a private investigator on Iran's Kish Island. U.S. officials have indicated for years that they believe the former agent is alive.
"As we approach the upcoming holiday season, we reiterate the commitment of the United States government to locate Mr. Levinson and bring him home safely to his family, friends, and loved ones," the White House said in a statement. "We welcome the assistance of our international partners in this investigation, and we respectfully ask the Government of the Islamic Republic of Iran to assist us in securing Mr. Levinson's health, welfare and safe return.
On Monday, FBI Director James B. Comey released a statement, saying, "We will continue to follow every lead into his disappearance, and we ask anyone with information regarding his disappearance to contact the FBI."
The agency said that in March 2011 the U.S. government said it "had received indications" that Levinson, 65, was being held somewhere in southwest Asia. In March 2012, on the fifth anniversary of Levinson's disappearance, the FBI announced a reward of up to $1 million for information leading to the safe return of Levinson.
"Exhaustive efforts have not yet been successful in locating Bob or establishing a dialogue with those who are holding him, but the FBI remains wholly committed to bringing him home safely to his loved ones," Comey said.
Levinson was working as an independent contractor for London-based Global Witness, an international non-governmental organization, in March 2007 when he was sent to Kish Island on on a 24-hour assignment in connection with a cigarette smuggling case.
He was last seen leaving the Hotel Miriam on the island and getting into a taxi to go to the airport.
Iranian state-run television reported at the time that Levinson was in the hands of Iranian security forces — but no group has officially claimed responsibility for taking him. American-born David Belfield, who fled to Iran after killing an associate of the former shah in Maryland in 1980 and now goes by the name Dawud Salahuddin, reportedly met with Levinson during his visit and later claimed the former agent was being detained by the Iranians.
In October 2009, the FBI confirmed to FoxNews.com that it had received unconfirmed reports of sightings of Levinson in the Islamic Republic.
Christine Levinson traveled to Iran in December 2007 to retrace her husband's footsteps and to meet with officials from the Ministry of Foreign Affairs in Tehran, as well as customs officials at the Kish Island airport. Iranian authorities assured Levinson they would conduct an internal investigation into her husband's disappearance and share their findings with her and the U.S. State Department. But the Iranians have never contacted her since then.
A State Department official told FoxNews.com that the U.S. did not raise the issue during the recent bilateral nuclear talks with Iran, but has pressed Levinson's case on several occasions.
"While the P5+1 talks focused exclusively on nuclear issues, the United States has repeatedly raised Mr. Levinson's case – and the cases of detained American citizens Amir Hekmati and Saeed Abedini – in our bilateral discussions with Iran, including during President Obama's phone call with President Rouhani in September, and we will continue to do so; we are determined to see these Americans reunited with their families," the official said.
Three years ago, the Levinson family received a 57-second hostage video in which the father of seven appeared emaciated and emotional.
"Please help me get home," Levinson said, his voice cracking. "Thirty-three years of service to the United States deserves something."
In 2011, the family also received photos that showed Levinson shackled and looking like a Guantanamo inmate, with a beard, holding up a series of signs written in broken English. In one image, Levinson is holding a sign that says, "Why you can not help me." In another, he is seen with a sign that read, "This is the result of 30 years serving for USA."
Levinson's 6 years and 8 months in captivity makes him the longest-held U.S. hostage, surpassing the 2,454 days that Terry Anderson, the former Associated Press bureau chief in Beirut, was held captive in Lebanon.
Christine Levinson's message to her husband is: "Stay strong."
"You have a new grandson, just a month old. We can't wait for you to meet him," she wrote. "We love you and will never stop working to bring you home safely."
For more information on Robert Levinson, visit HelpBobLevinson.com