Family of Austin Tice, last known US hostage in Syria, fights to keep hope alive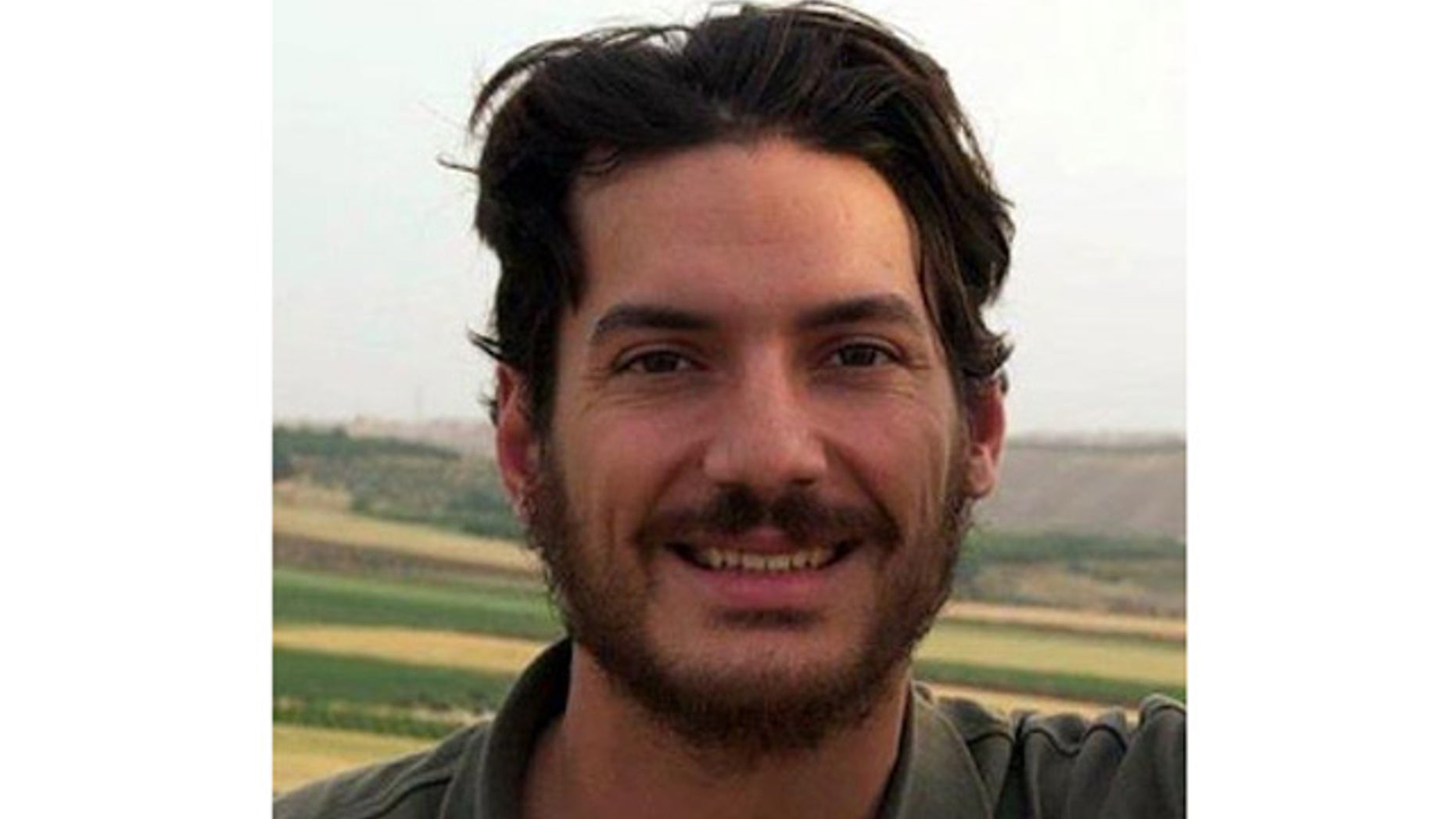 Debra Tice sat alone on a dock overlooking the Boundary Waters of Minnesota, where she was vacationing, to take her husband's phone call: No one had heard from her 31-year-old son, a prolific writer and photojournalist who emailed his parents daily from the cities and villages of war-torn Syria.
Five weeks later, on Sept. 26, 2012, a video posted to YouTube confirmed Austin Tice, a Georgetown University law student from Houston, had been taken captive by terrorists while freelance reporting on Syria's bloody civil war.
"I immediately went into shock," Tice said of the moment she saw the 43-second video of her son, blind-folded with his hands tied behind his back as he was led up a steep, rocky hillside by heavily-armed jihadists chanting in Arabic, "God is great."
But the video, titled "Austin Tice still alive," gave the close-knit Texas family reason to hope. On Thursday, two and a half years after Tice's disappearance, his family is widening its efforts to free him through an online awareness campaign run by the Paris-based group, Reporters Without Borders.
The campaign urges people to photograph themselves wearing a blindfold and then post the photo to social media with the hashtag "FreeAustinTice."
"The blindfold is the symbol of Austin Tice's unanswered kidnapping. Take a photo to tell the world that without journalists, we are all deprived of information, we are all blindfolded," the campaign's website says.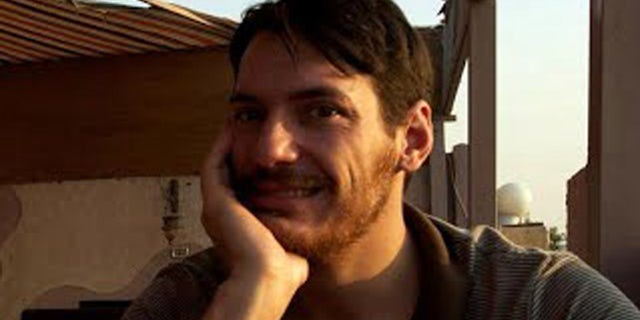 Beginning Thursday, the #FreeAustinTice hashtag will appear on the home pages of The New York Times, The Washington Post, USA TODAY and several other news websites. The campaign drive also includes a petition drive urging President Obama to "do all you can to bring him home safely."
Tice, who left law school to join the U.S. Marines and then became a freelance journalist, was last seen Aug. 13, 2012 – two days after his 31st birthday – outside Damascus. He had plans to leave the country for Lebanon the following morning when "his trail went cold," his mother said.
Intelligence officials say they believe Tice is alive and being held in Syria, though they have declined to say by whom. None of the hostages released by Islamic State recall seeing him, leading the family to believe he is not in the hands of ISIS. No demands have been publicly made by Tice's captors and the family has had no direct contact with them.
Debra Tice and her husband, Marc, have traveled to Lebanon multiple times to meet individuals with knowledge about their son, the eldest of their seven children.
"We met with people who are able to give us credible messages," Tice told FoxNews.com Tuesday. "We're told repeatedly, 'he's alive, he's safe, be patient.'"
"We have no idea who's holding him," she said. "We know it's not Daesh," a named used by some to describe ISIS.
Tice said the family has communicated with the Syrian government and, "they have assured us that they will use their resources to find Austin."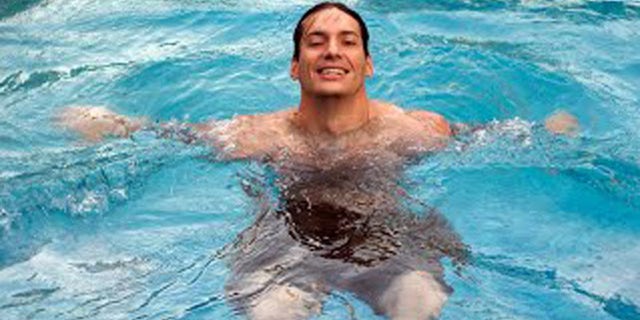 "We believe them," she said. "They have the capability."
Fred Burton, vice president of intelligence for Stratfor, said many clues can be gleaned from the poorly-produced video of Tice.
"CIA and FBI forensic labs can break down the video frame by frame and compare the individuals to suspected terrorists in their database," said Burton, who worked as a counterterrorism agent with the U.S. State Department from 1985 to 1999.
"They look at the geography, how the fighters are dressed and what kinds of weapons they're carrying," he said, noting that the dialect the men are speaking can also be digitally matched.
Burton said it's highly likely Tice is no longer with the men who initially kidnapped him, saying it's common for hostages to be sold from one criminal group to another.
While the U.S. does not pay ransoms or negotiate with terrorist organizations, Burton said the government doles out large sums of money to "informants," whom he described as "in all likelihood a terrorist, a family member of a terrorist or an associate of a terrorist."
"You might not be cutting a check to Al Qaeda but you certainly are paying the informant close to that organization," he said. "We always pay for information that at times leads to the successful resolution … In essence, we have a spy that's passing along data."
Burton said under the State Department's "Rewards for Justice" program, there is verbage that allows for the U.S. government to pay as much as $25 million for "favorable information" about hostages.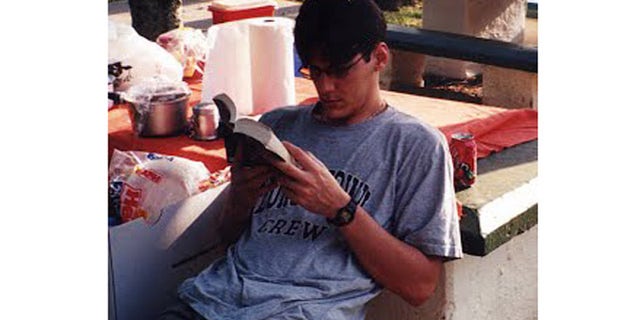 "If I were running the Rewards Program again, you better believe I'd be paying someone," said Burton, who has been involved in many high-profile investigations, including the Libyan-backed terrorist attacks against diplomats in Sanaa and Khartoum and the deaths of U.S. Ambassador to Pakistan Arnold Raphel and Pakistani President Muhammad Zia-ul-Haq.
Journalism had long been Tice's calling, according to his mother.
"He's kept a journal ever since he could hold one of those big fat pencils," Tice said of her son, whom she home-schooled. Tice enrolled at the University of Houston at age 15 before transferring to Georgetown University's School of Foreign Service, where he graduated from in 2002 with an international politics degree. Tice enrolled at Georgetown's law school before taking a deferment to train and serve as a Marine. He later resumed his law studies, completing two years before he traveled to the Middle East.
Georgetown Law Dean William Treanor issued a statement late Wednesday saying, "Austin is a cherished and valued member of our Georgetown community. Our thoughts are with him and his family, and we continue to pray for his safe return."
While in Syria, Tice was first interested in photojournalism, snapping thousands of pictures from the war zone and emailing them to his bosses at the McClatchy Newspapers, his mother said.
"He sent this one picture back to his editor and they asked him for some backstory on it," she said. "When he sent it, his editor said, 'that's it – you're writing.'"
Tice's work was published by McClatchy, the Washington Post, The Associated Press, AFP, as well as CBS, NPR, and BBC. His reporting won the 2012 George Polk Award for War Reporting and the 2012 McClatchy Newspapers President's Award.
"What we're asking for is dialogue. We would like for our government to talk to the Syrian government about this shared objective of finding Austin and getting him home," Tice's mother said, noting that the family has received messages of support from every continent, including Antarctica.
"He loved being the big brother – the protector of his sisters and the adviser to his younger brothers," Tice said of her son, an Eagle Scout and National Merit Finalist.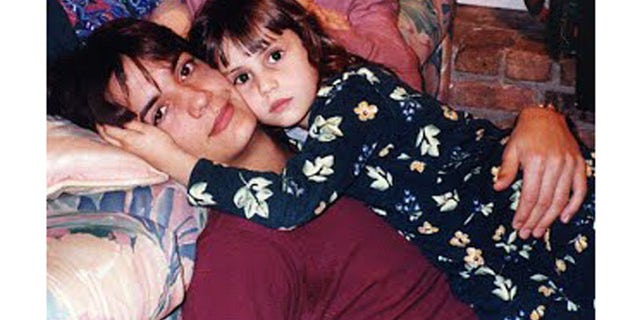 "He very much wanted people to reach into themselves to be the best they could be," she said. "There's no teacher that Austin has had that could not remember Austin."