Family of American imprisoned in Iran hopes to plead case to Ahmadinejad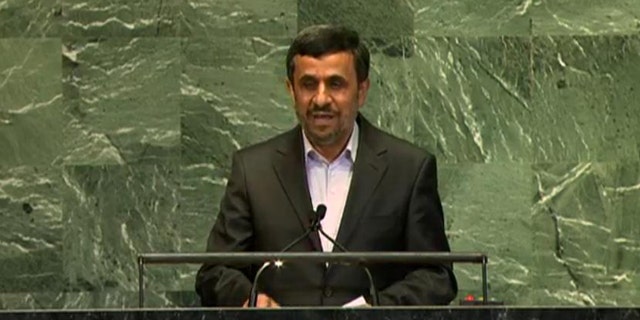 FLINT, Mich. -- A vigil is planned Tuesday for an ex-Marine held on spying charges in Iran, and his family hopes Iranian President Mahmoud Ahmadinejad's appearance this week at the U.N. in New York offers a chance to plea again for the man's release on humanitarian grounds.
The family of Amir Hekmati says the 7 p.m. Tuesday vigil will take place Mott Community College in Flint.
Amir Hekmati was born in Arizona and raised in Michigan. His parents live in the Flint area, where father Ali Hekmati teaches at Mott Community College. His parents are of Iranian origin.
His family says the elder Hekmati had a stroke, and surgery found he had a brain tumor. He is pleading to see his son.
Amir Hekmati was accused of working for the CIA and sentenced to death in January, the first American to receive a death penalty since the 1979 Islamic Revolution in Iran. His family and the U.S. government have denied the allegations.
The semiofficial ISNA news agency reported in March that Iran's Supreme Court ordered a retrial for Hekmati.
His family said in July that it had received "little and confusing information" about his case since then.
"While it is still unclear to us what is happening, we hope a decision is made soon and you are allowed to come home to your family," the statement said. "We continue to believe there is a terrible misunderstanding."
Iran has accused Hekmati of receiving special training while serving at U.S. military bases in Iraq and Afghanistan before heading to Iran for an intelligence mission. In December, Iran broadcast a video on state television in which Hekmati was shown delivering a purported confession, saying he was part of a plot to infiltrate Iran's intelligence agency.