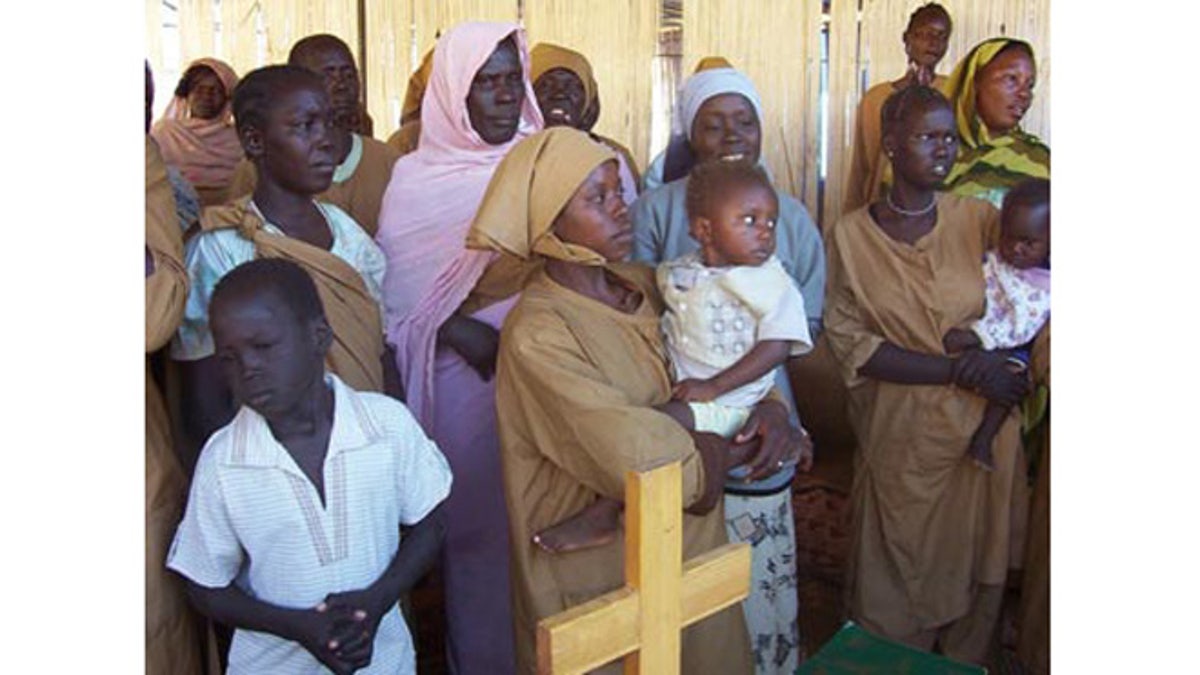 An international relief agency plans to airlift some 3,400 Christians out of Sudan, where they face increasing persecution from the Islamist government.
The Barnabas Fund has already whisked about 5,000 Christians from the embattled country, where President Omar Hassan al-Bashir has vowed to create a "a 100 percent Islamic constitution, without communism or secularism or Western [influences]." The Christians will be taken to South Sudan, a smaller nation formed in 2011 where religious freedom is better tolerated.
"We launched this as major global initiative, and have had such a tremendous response from the Christian community," Julian Dobbs, a bishop and honorary director for the Baranbas Fund, told FoxNews.com."The situation for Christians who have remained behind has proven to create hardships for them, especially for women and children."
The Barnabas Fund's airlifting project began in August 2012, but only recently has the organization secured funds for a second phase.
Sharia law is heavily enforced in Sudan, where nearly 98 percent of the population is Muslim.
"It has made it very difficult, if not impossible, for Christians to worship," Dobbs also said. "There is also no access for food and proper safety."
Many families were also forcibly split from their loved ones as the pressure of persecution has increased due to the growth of Islam in the region.
The relief effort will cost about $120,000, with funding coming from private donations. Many of those waiting to be air lifted out in the coming weeks have had to endure a high rain season in refugee-like tent cities in the Khartoum region.
Since the South Sudan gained independence in July 2011, Christians and churches in Sudan have faced increasing aggression. Church leaders have been threatened, arrested and abducted, and many Christian buildings and house of worship destroyed. In April 2012, a church and Bible school also in Khartoum was burned to the ground by an Islamist mob, and in June another church there was bulldozed by local authorities.