Failed nuke talks likely mean another Christmas in Iranian prison for American pastor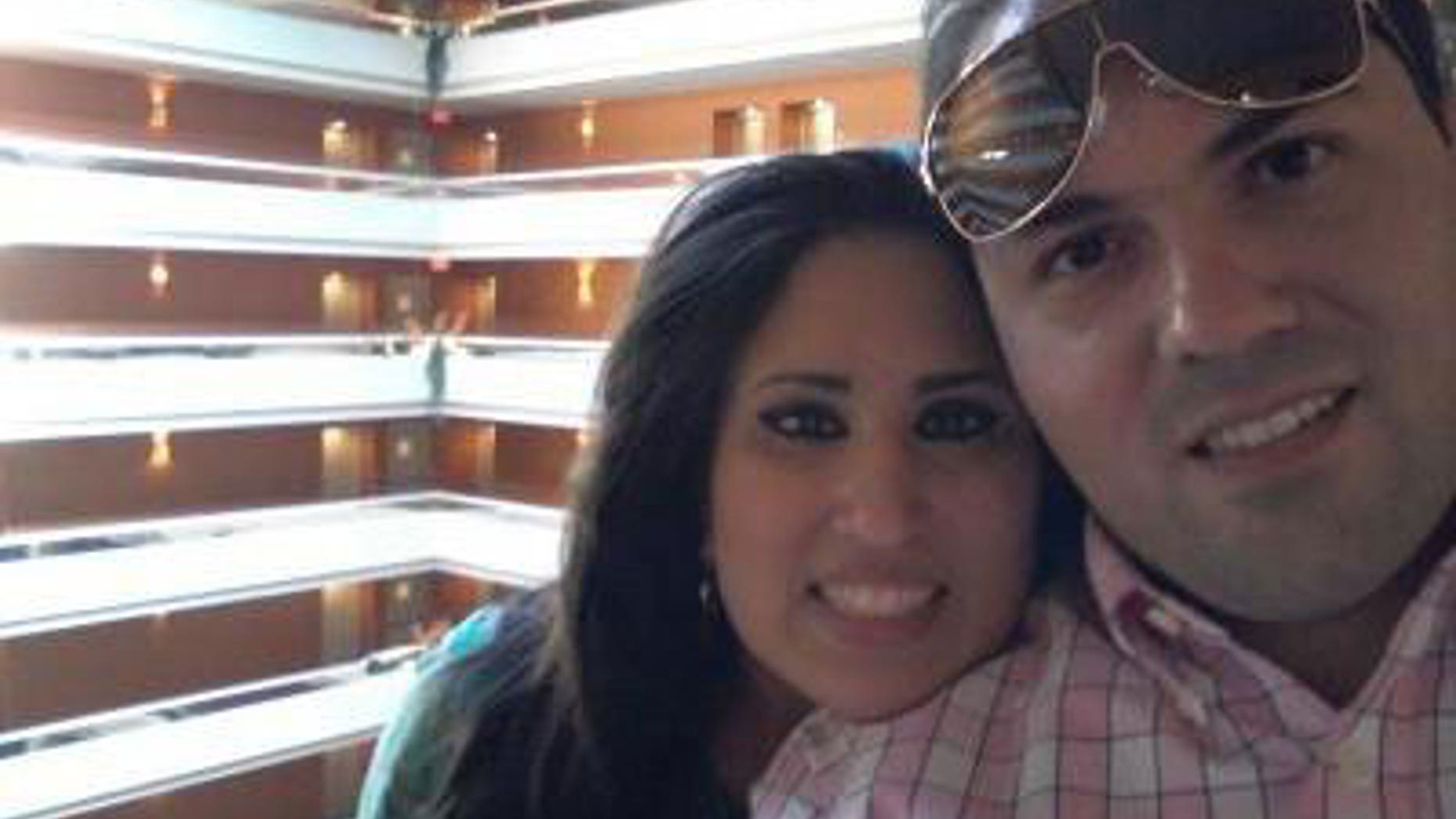 Naghmeh Abedini learned the U.S. negotiations with Iran over its nuclear weapons program had failed and knew she and her two children faced another Christmas without her husband.
The talks broke down last week with the parties agreeing to a seven-month extension, and any leverage Abedini hoped the U.S. could wield on behalf of her husband, Saeed Abedini, would appear to have been similarly delayed.
"I am beyond heartbroken," Naghmeh Abedini, who lives at the family home near Boise, Iowa, said. "While I have never wanted my husband to be a pawn in these political negotiations, I recognize that his freedom might be tied to our government being able to reach a final deal.  The thought of waiting another 7 months for resolution sounds unbearable at this time."
[pullquote]
Saeed Abedini, a U.S. citizen and Christian pastor, has spent more than two years in an Iranian prison since his arrest on charges of proselytizing in his homeland. The 34-year-old father of Rebekka, 8, and Jacob, 6, denies evangelizing and says he was in Iran to help build a secular orphanage.
Supporters of Abedini and Amir Hekmati, a U.S. Marine imprisoned in Iran on charges of spying, had hoped the nuclear talks might present an opportunity for the U.S. to make any agreements or concessions dependent on freeing the men. Iran was reeling under crippling economic sanctions until they were lifted earlier this year in a bid to jump-start talks. The U.S. and other nations want international inspectors to be given access to examine suspected nuclear weapons facilities.
"With the United States kicking the nuclear deadline down the road, we are fearful that the government has also kicked the release of Pastor Saeed Abedini, a U.S. citizen, further down the road," said Jordan Sekulow, executive director of the American Center for Law and Justice, which represents the family.  "We have repeatedly asked that the administration make Pastor Saeed's freedom a priority and requested that it take affirmative steps to hold parallel negotiations for his release.
[youtube QvAH3-wXyE0]
"The new delay is just another example of the U.S. government missing a valuable opportunity demand that Iran take steps to build trust and good faith – a valuable opportunity to demand Iran release Pastor Saeed," added Sekulow.
For Abedini's grieving wife, who is afraid to travel to Iran to see her husband because she could face arrest, too, resignation has sunk in.
"The thought of waiting another 7 months for resolution sounds unbearable at this time," she said. "It has been so long – too long since I or my children have been able to wrap our arms around his neck.
"The holidays are some of the most painful months for us as a family," she added. "Our children need their father, and I need my husband.  I hope that our government can find a way to work for Saeed's release separate of these negotiations and that maybe, just maybe, we can have our Christmas miracle."
While the U.S. has not had formal diplomatic ties with Iran since the 1979 revolution and subsequent hostage crisis, Secretary of State John Kerry has called on Iran to release Abedini. President Obama, in a phone call to Iranian President Hassan Rouhani more than a year ago raised concerns about the imprisonment of Abedini and expressed his strong interest in seeing the American pastor returned to his family.
Iran has given no indication it intends to release Abedini, who is being held in the Rajai Shahr prison near Tehran on an 8-year prison sentence for "undermining the national security of Iran because of Christian gatherings." Iranian leaders hailed the extension of nuclear talks as a victory over the U.S.
The "Americans have very clearly surrendered to Iran's might, and this is obvious in their behavior in the region and in the negotiations," Maj. Gen. Mohammad Ali Jafari, commander of Iran's Revolutionary Guards, said after the extension was announced.