Facebook Ads Invading Your Smartphone Soon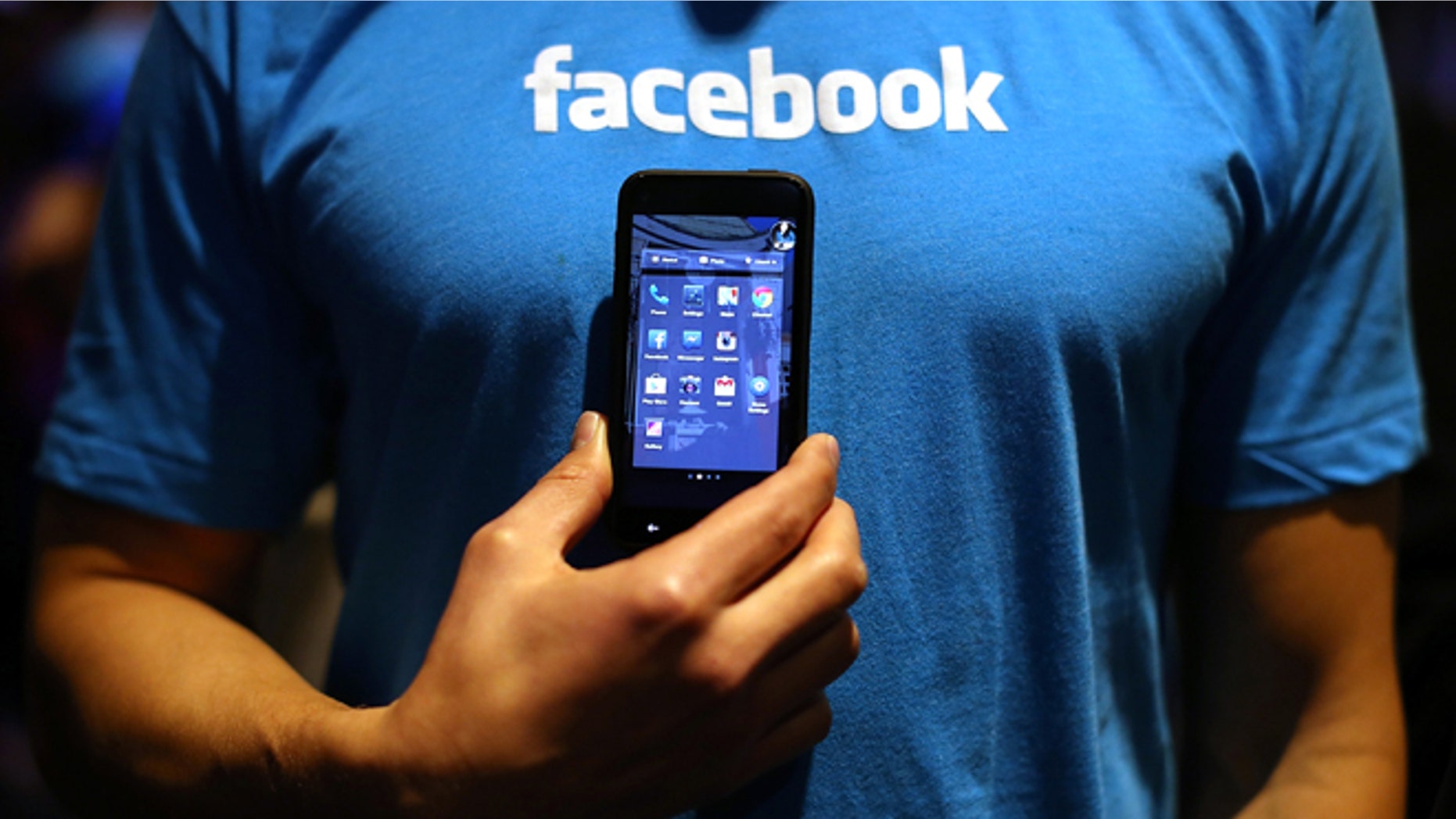 Facebook is moving forward with a mobile media advertisement plan that will allow companies to send ads directly to people's smart-phones, even if the home screen is locked, reports say.
"The size of the audience makes this – the phone – a mass medium. It's as important to a marketer as TV," Sheryl Sandberg, Facebook's chief operating officer, told journalists at Facebook's headquarters in London, according to The Guardian. "This is as important – if not more important – than television."
Facebook's investment into video advertisements only underscores the social network's belief that mobile ads are necessary and won't drive away viewers.
According to AdAge, Facebook is looking to debut video ads in June and July. Three video advertisements would play on a users' screen each day and are expected to auto-play and cover the right and left handrails of user's screens - near the newsfeed.
The new ad push is especially important to the Hispanic community which, studies indicate, is and will be the heart of future ad campaigns. According to Nielsen, more Hispanic consumers rely on their mobile devices for web use than Internet at home. Just 62 percent of Hispanic consumers have Internet access at home, compared to 76 percent of the general population. Latinos also spend 68 percent more time watching video on the Internet and 20 percent more time watching video on their mobile phones than non-Hispanic whites.
The defense of the media advertisements, coming to a phone near you, coincides with the debut of Facebook's new 'Home' software available on android smartphones.
The rapid growth among the number of users who access the social network from smartphones and tablet computers goes hand in hand with Facebook's aim to evolve from its Web-based roots into a "mobile-first" company.
"What Facebook wants is to put itself at the front of the Android user experience for as many Facebook users as possible and make Facebook more elemental to their customers' experience," Forrester analyst Charles Golvin told the Associated Press.
In addition to Home, a new HTC phone that integrates the service will also be available starting April 12, with AT&T Inc. as the carrier.
The move could help to attract more mobile advertisers. Though mobile ads were a big concern for Facebook's investors even before the company's initial public offering last May, some of the worry has subsided as the company muscles its way into the market.
Last year, Facebook began showing ads to its mobile audience by shoehorning corporate-sponsored content into users' news feeds, which also include updates from friends and brands they follow. Facebook now faces the challenge of showing people mobile ads without annoying or alienating them.
The mobile advertising market is growing quickly, thanks in large part to Facebook and Twitter, which also entered the space in 2012. Research firm eMarketer expects U.S. mobile ad spending to grow 77 percent this year to $7.29 billion, from $4.11 billion last year.
EMarketer said Wednesday that it expects Facebook Inc. to reap $965 million in U.S. mobile ad revenue in 2013. That's about 2.5 times the $391 million in 2012, the first year that Facebook started showing mobile ads. Clark Fredricksen, vice president at eMarketer, says "there are some clear reasons why a deeper integration with mobile operating systems and handsets make sense for Facebook. At the end of the day, the more deeply Facebook can engage consumers, no matter what device or operating system or handset," the better
The Associated Press contributed to this report.
Follow us on twitter.com/foxnewslatino
Like us at facebook.com/foxnewslatino