Explosion destroys building in Germany; 25 injured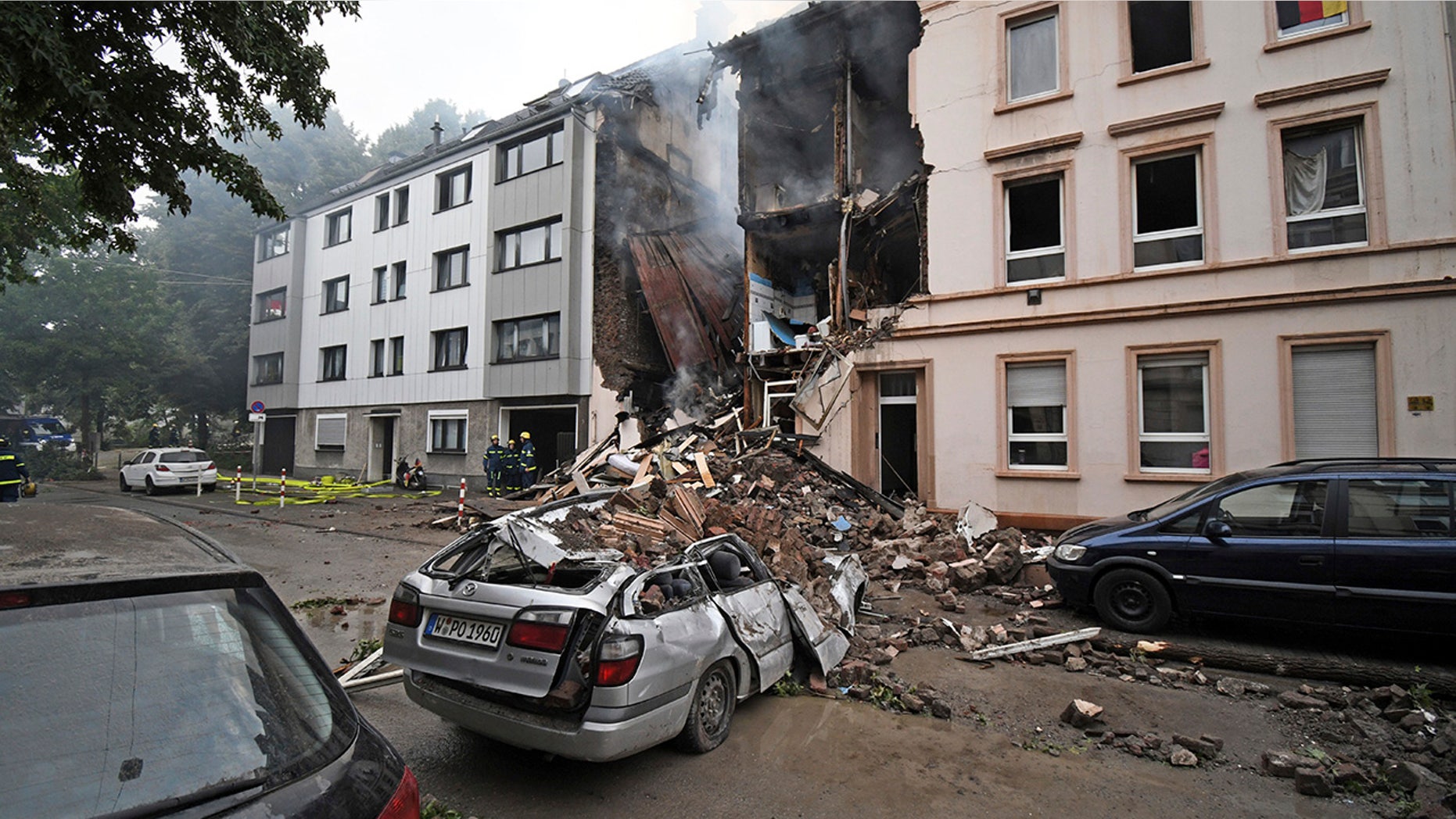 Twenty-five people were injured, four severely, when an explosion ripped through an apartment building in Germany.
Police say the explosion rocked the several-story building in Wuppertal shortly before midnight Saturday with a large noise, scaring people in surrounding homes so much they ran out into the street in a panic.
Fire then broke out in several different parts of the apartment building and firefighters had trouble dousing the flames because parts of the building kept collapsing. They were able to rescue four severely injured from inside the building and sent them to the hospital. An additional 21 people were slightly injured and treated by emergency staff at the scene.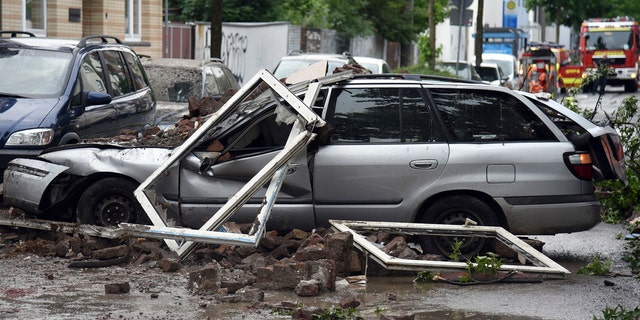 Police said Sunday they were still trying to get the fire under control and were investigating the cause of the explosion. They would not comment when asked if the explosion could possibly be terror-related.
THOUSANDS MARCH IN LONDON TO DEMAND NEW VOTE ON SECOND ANNIVERSARY OF BREXIT
A car nearby was also destroyed, buried under window frames that were blown onto it by the impact of the explosion. Emergency personnel on Sunday picked up bricks and furniture on the street from the explosion.
Some of the building's roof beams stood black and eerie in the smoke as police scoured accessible parts of the building for further people trapped inside before giving the all-clear.
The place where the building stood is now a huge gap in a row of apartment buildings in the city's Langerfeld neighborhood.
The Associated Press contributed to this story.