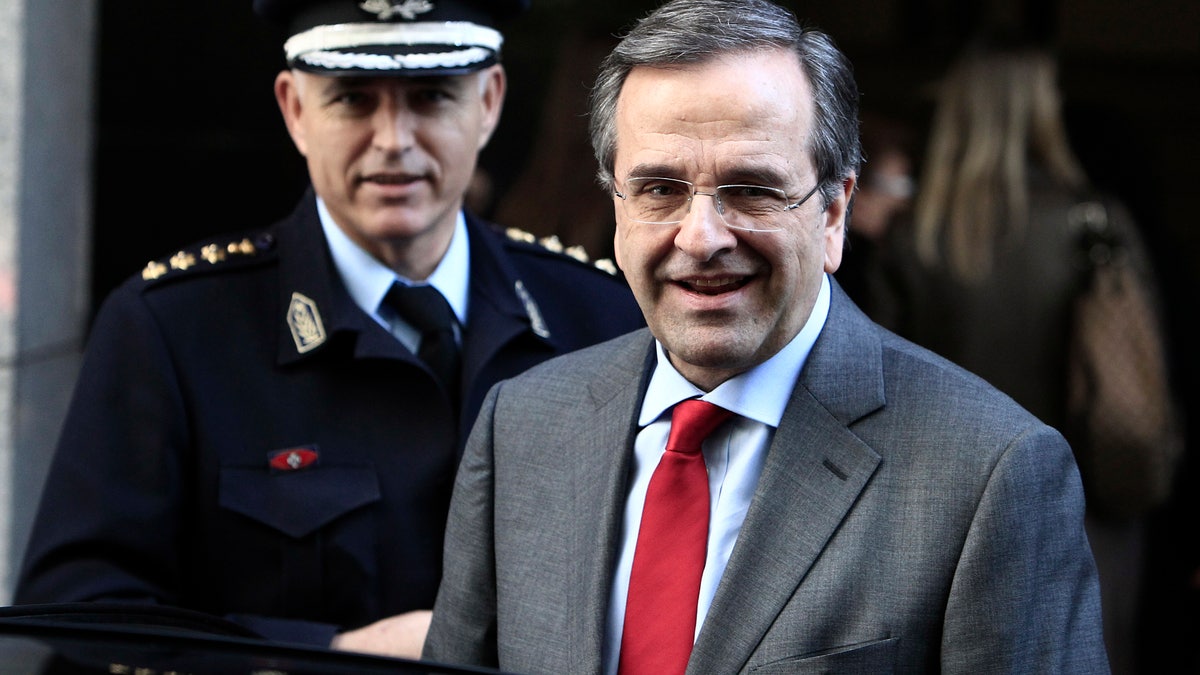 BRUSSELS – A top official for the 18-country eurozone is insisting a decision on more financial assistance or debt relief for Greece won't be made until "after the summer."
Dutch Finance Minister Jeroen Dijsselbloem, who chairs the Eurogroup meeting of eurozone finance ministers, said Monday that Greece's debt burden "has to be reduced; the question is who does it and how to do it."
He said there's currently no urgency since Greece's current 240 billion-euro ($330 billion) bailout program provides enough financing through the summer, provided the country meets its fiscal and reform targets.
Dijsselbloem's remarks put an end to speculation that international creditors might agree to some form of debt relief before the European Parliament elections in May to boost Greece's governing pro-reform camp against its more euro-sceptic opponents.