European courts spare accused pedophile, hacker from American justice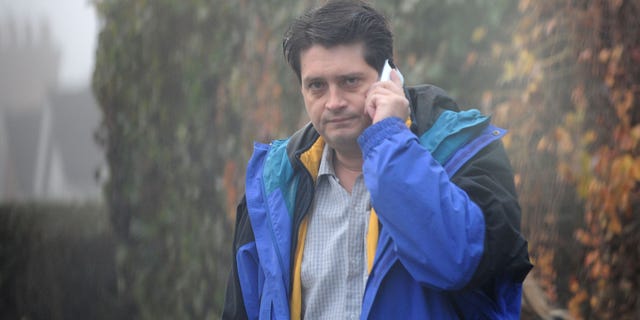 Shawn Sullivan is a fugitive and accused pedophile, and to some, he's also a poster child for a European judicial system that often would rather let criminals roam their streets freely than see them subjected to American justice.
Nearly 20 years ago, Sullivan, who is now 43, fled to Ireland after being charged with raping a 14-year-old girl and molesting two boys in Minnesota. Sullivan, who had dual citizenship, was accused of assaulting two girls in Ireland in 1997, but fled to London, where police finally caught up with him in June 2010. Although he did time in Wandsworth Prison for his crimes in the United Kingdom, when U.S. authorities sought to have him brought to justice on American soil, a British judge refused.
[pullquote]
The reason: The U.S. policy of committing repeat child molesters to civil confinement -- where they are kept off the streets even after completing prison terms -- was deemed too barbaric.
"Minnesota's law is said to be more Draconian than many others," Lord Justice Moses of England's High Court of Justice said in his ruling in June of last year. "...it is clear to me that were an order of civil commitment to be made, it would be a flagrant denial of this appellant's rights."
Jeffrey Cramer, a former federal prosecutor who is now managing director of Kroll Advisory Solutions, told FoxNews.com European courts are increasingly shielding criminals from U.S. penalties they consider too harsh.
"The European courts are starting to view U.S. courts as being so Draconian that it violates human rights," said Cramer. "They've always felt this way pertaining to death penalty cases, but now we are seeing it more in fraud and sexual abuse cases."
Sullivan's case is one of several instances in which European -- particularly British -- courts have substituted their idea of justice for America's, in what some see as a blatant disregard for the spirit, if not the letter, of extradition agreements.
-- In November, Moses denied extradition for former Iranian Ambassador Nosratollah Tajik, who was arrested in London in a 2006 international sting operation conducted by U.S. Department of Homeland Security agents. After six years of delays, Moses discharged Tajik, who was trying to smuggle night vision goggles to Iran, saying extraditing him to the U.S. could hurt relations between the UK and Iran and endanger embassy staff in Tehran.
-- A month earlier, Great Britain's high court also blocked extradition of alleged hacker Gary McKinnon to the U.S., where he is accused of hacking into NASA and Pentagon computers. The ruling cited McKinnon's battles with Asperger's Syndrome and depression in determining that imprisonment in the U.S., where he faced up to 70 years in prison, could constitute a violation of his human rights. He is now free.
-- In perhaps the most high-profile case of a European court denying U.S. access to a fugitive whose crimes were committed on American soil, filmmaker Roman Polanski avoided extradition from France on charges he raped a 13-year-old girl more than three decades ago. Swiss authorities finally nabbed him in 2010 at the request of U.S. prosecutors, but when it came time to send him to the U.S. to face justice, a judge there overruled it, citing a technicality.
Under the rule of non-inquiry, nations that have extradition agreements typically are not supposed to second-guess one another on procedures and due process, Bruce Zagari, an attorney with Washington-based firm Berliner Corcoran & Rowe, who specializes in international white collar crime, including extradition issues, told FoxNews.com. Zagari believes the policy of civil confinement and the U.S. policy toward detainees at Guantanamo Bay may have prompted European judges to no longer feel compelled to abide by the rule.
That means Shawn Sullivan, who has been accused of molesting children on two continents and married a British Ministry of Justice worker while in prison, can now roam free -- as long as he stays out of the U.S.
"The British court has nevertheless denied the U.S. extradition request because of its concern that, if returned, Sullivan would not receive fair treatment because the Minnesota civil commitment program for sex offenders could deprive him of his freedom and fundamental rights if the UK was to extradite him," Zagari said.
Cramer said Sullivan should be brought to justice in the U.S.
"I think any rational person would say that he [Sullivan] should come back," said Cramer. "After all, he absconded."