Escape from ISIS: A soldier's story
It was just over two years ago and days after ISIS overran Mosul when Issa Saeed Saido stood at his post on the Iraqi-Syrian border.
Word came in to Saido and his fellow Iraqi Army soldiers of a pending ambush by the black-clad terrorist army. Outnumbered and outgunned, Saido and a handful of fellow soldiers moved across the border into Syria to confront the threat. A truck approached along the dusty road, muzzles flashed, and a brutal firefight ensued, the 26-year-old recalled.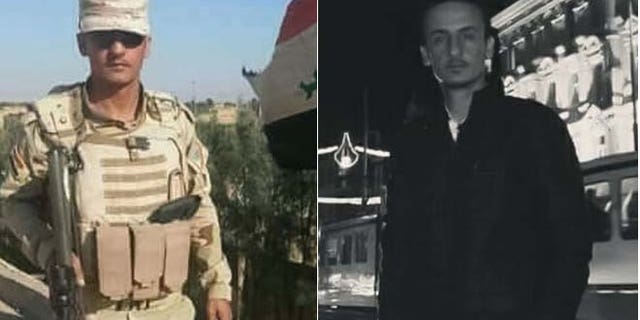 Few of the Iraqi soldiers survived, and of those who did, the lucky ones would be taken prisoner.
"There were 15 prisoners, three were Sunnis and they let them go once they repented and promised not to return to active duty with the government," Saido told FoxNews.com in an exclusive interview. "ISIS gave me the option either die or convert. I converted out of fear."
But Saido, a native of Iraq's Sinjar Mountain and a Yazidi - an ancient religion blending elements of all three Abrahamic faiths and deemed "devil worship" by ISIS - said some were given no options.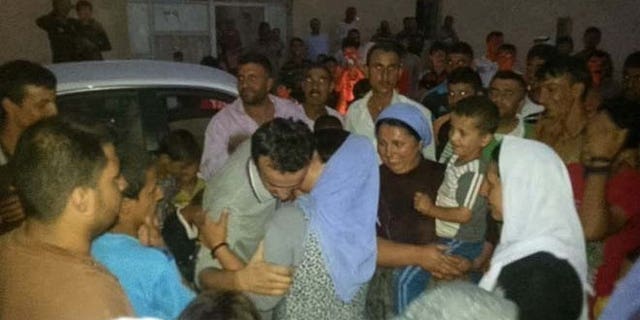 "Four were Shia and they didn't get a choice," he said. "Just executed."
Prisoners were transferred into an old prison in Al-Shaddadah, a small town in northeastern Syria close to the Iraqi border, he recalled. On the way, four Iraqi soldiers begged for water amid suffering severe dehydration. Their captors poured water over their wounds and killed them where they stood, Saido said.
Once at the prison, their ranks were soon swelled by 40 more frightened individuals, then thinned again as dozens were killed in front of the other captives, he said. At 10 p.m. that night, Saido was taken to the jihadist outfit's newly proclaimed headquarters in the region. It was there, he recalled, that he came face-to-face for the first time with Abu Omar al-Shishani, the ginger-bearded Chechen ISIS leader and one of the world's most wanted men. The prisoners would spend months under al Shishani's watchful eye.
"They requested our rank, name, religion, religion and the places where we served," Saido stated. "Then one of Shishani's guards cut the ropes that had been used to tie me up. Shishani took our military belt and said it was so that we can't try to commit suicide."
After intense interrogation, each hostage was placed in a separate room and the torture began, Saido said.
"They tortured me a lot more than the others that night, beat me up a lot because I was wearing a replica of a U.S. Marine uniform which got the bad attention of Omar Shishani," Saido said. "I still had two cigarettes in my pocket. They used them to burn my hands."
As the days turned into weeks and then months, simple survival became Saido's sole focus. As a convert, Saido was forced to pray and take in the heavy-handed interpretation of Islamic doctrine, endure interrogation and torture and watch prisoners were executed in front of him, he said.
Saido recalled seeing "two pretty French girls" between the ages of around 18 and 24, who were held hostage. They would be the only females who would see for the duration of his imprisonment. He believed they were still there when he left, and often thinks about what became of the young foreigners.
Once his captors were satisfied with his Islamic conversion, Saido was able to work on collecting "ransom" funds. He organized the sale of everything he owned, borrowed money from his family and friends until he had scrounged together $50,000.
Some four months after his capture, Saido was let go and reunited with his family, which had lost everything in the ISIS onslaught on Sinjar Mountain exactly two months earlier.
He quit the Iraqi Army, immediately returned to being a Yazidi and fled the country he once proudly served. He now lives in an undisclosed nation as a refugee.
As for Shishani, Al-Sadr, an ISIS-affiliated news site, announced last week that the high-ranking leader often referred to as the "Minister of War" or "Omar the Chechen" was killed in combat south of Mosul. The death of the cruel monster Saido saw on a daily basis, while not yet confirmed by the Pentagon, is a step in the right direction, Saido said. But the threat remains – and spreads.
"There is terrorist ideology is coming out of the radical mosques everywhere, including Europe and America. If we all want to live in peace we have to watch out for certain radical mosques," he added. "Maybe today we need someone like Donald Trump."