Empire State Building Victim's Girlfriend Devastated After Shooting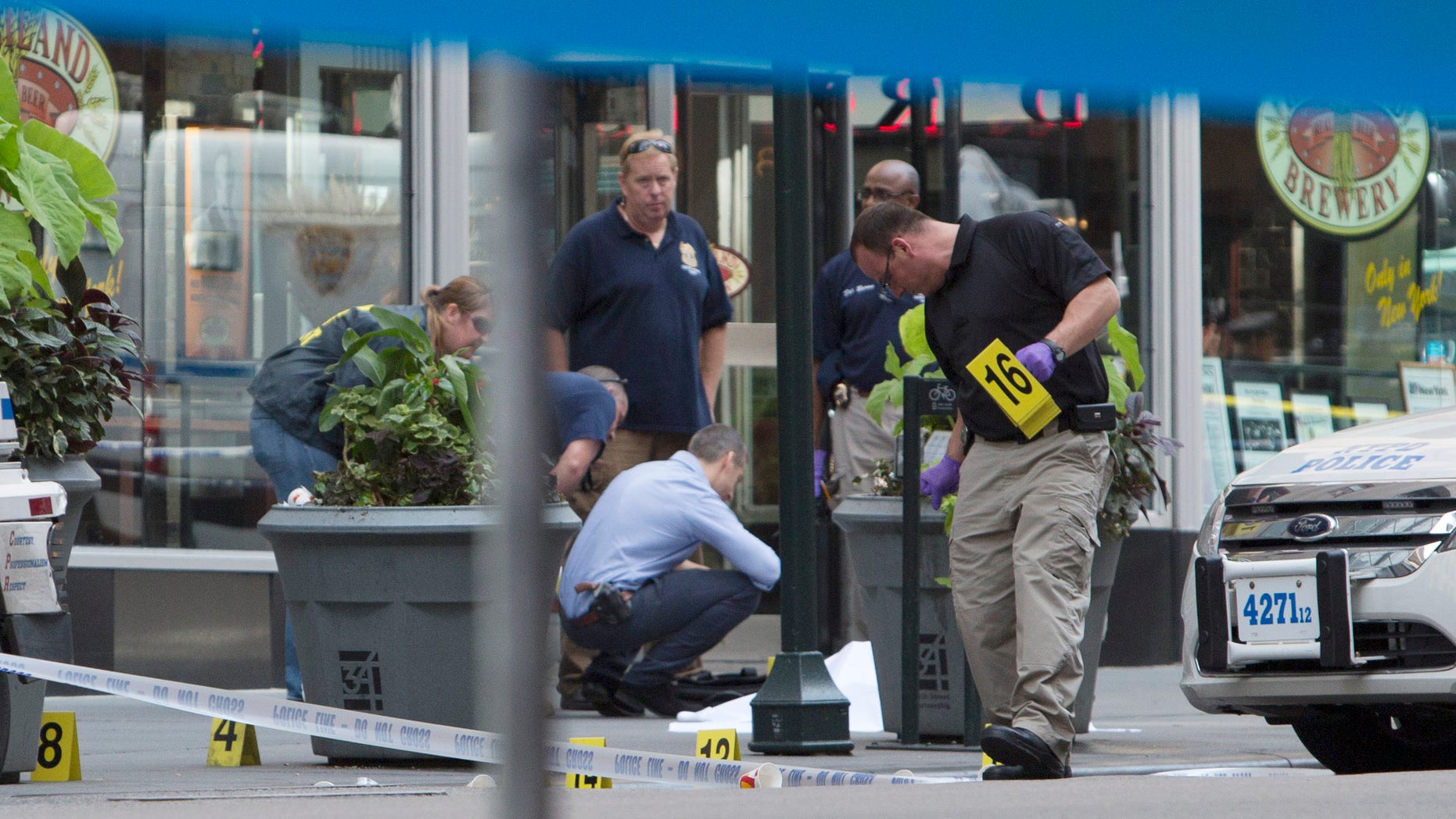 They were talking marriage, though it's unclear if a ring had not been bought.
Ivette Rivera had met Steve Ercolino eight years ago through her mother. They had been inseparable since then, and had moved in together four years ago, according to the New York Daily News.
Now, instead of planning her wedding, the 38-year old Latina is planning her boyfriend's funeral. Ercolino was gunned down, allegedly by a former co-worker, last Friday as he was going to work in front of Manhattan's Empire State Building. Police say Jeffrey Johnson, who had been laid off and recently learned he was being evicted, shot Ercolino five times in the head.
"She's bed-bound. She doesn't want to get up. She doesn't want to eat," Ivette's older brother, Walter Rivera, told the New York Post.
"They were supposed to get married very soon. It's just devastating right now for her and all of us."
Rivera's family flew up from Florida to console her. A wake is planned for Ercolino Monday and Tuesday, with the memorial and cremation scheduled for Wednesday.
The couple, who lived in a Union City, N.J., building, had recently returned from a trip to Cancun. She works at a Manhattan law firm and he was a sales executive.
"She was the love of his life," Anne Flugmacher, Ercolino's cousin, told the Daily News. "I met her and they were good together."
The officers confronted Johnson as he walked down the street after gunning down a former co-worker on the sidewalk outside the office they once shared. The shooting happened as the neighborhood bustled with people arriving for work.
The gunman and his victim, Steve Ercolino, had a history of workplace squabbles before Johnson was laid off from their company, Hazan Import Corp., a year ago. At one point, the two men had grappled physically in an elevator.
A security videotape from the scene Friday shows several civilians — including three sitting on a bench only a few feet away — scattering as the officers opened fire.
It's unclear how Rivera learned about her boyfriend's death.
"It was like everything was great, it was beautiful," her brother told the Post. "She had found something that had changed her whole life for the better, and now it was taken away."
Follow us on twitter.com/foxnewslatino
Like us at facebook.com/foxnewslatino