Egypt threatens to slash fruit, vegetable prices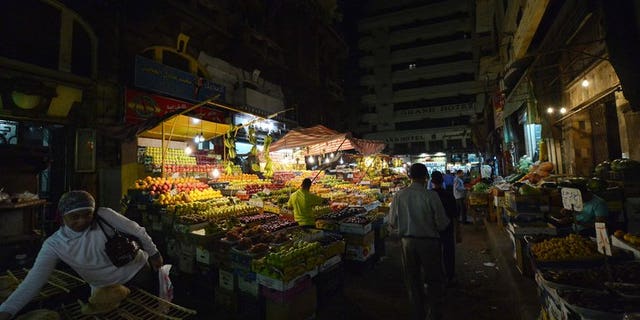 CAIRO (AFP) – Egypt will impose a sharp cut in the price of fruits and vegetables if they do not come down on their own by next week, the supply and domestic trade minister said Tuesday.
The ministry will ensure that these food items are sold at "25 percent lower than the (prevailing) market price," Mohammed Ibrahim Abu Shadi said in a statement.
Fruit and vegetable prices have risen significantly in the past two months in a country where 40 percent of the population lives below the poverty line.
Abu Shadi said inspectors were intensifying their monitoring of all the country's markets, and warned that those failing to comply with government-regulated prices would jail and fines.
The penalties would range from one to five years in prison and fines from 1,000 Egyptian pounds ($135/100 euros) to 5,000 pounds.
On Monday, the government had already given vendors a week to reduce what it said were "excessive and unjustified price rise" of these products and warned it would "regulate the prices" if they did not come down.