Egypt resort attack: 2 tourists dead, 4 injured after stabbing spree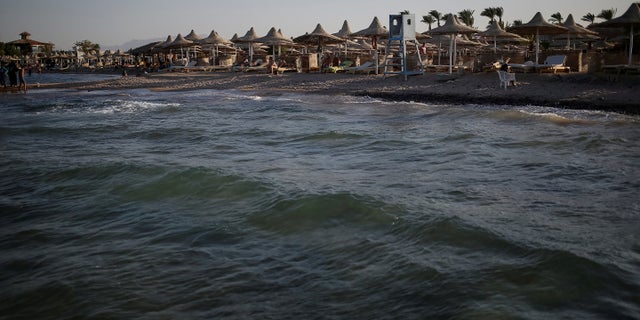 Two female German tourists were stabbed to death and four other tourists were injured after a man attacked them with a knife at an Egyptian resort, Egyptian officials said.
Egypt's Interior Ministry said the assailant -- who was not immediately identified --was arrested immediately after the stabbings in the Red Sea resort of Hurghada. Officials said the initial investigation showed the man swam from a nearby beach and attacked the tourists.
The attacker, who has not been immediately identified, is a young man in his twenties who reportedly shouted in Arabic during the attack: "Stay away, I don't want Egyptians."
An Egyptian security official said the assailant was intentionally looking to attack foreigners.
The interior ministry said the tourists were rushed to a local hospital, but their conditions weren't immediately known. The four tourists injured included citizens from Ukraine and Czech Republic, an Egyptian security official said. The attacker reportedly stabbed the tourists in the face, neck and feet.
The attack came hours after five policemen were shot to death in Cairo's twin city of Giza when suspected Islamic militants opened fire on their vehicle early in the morning.
The Associated Press contributed to this report.