Egypt denies police killed Italian student found tortured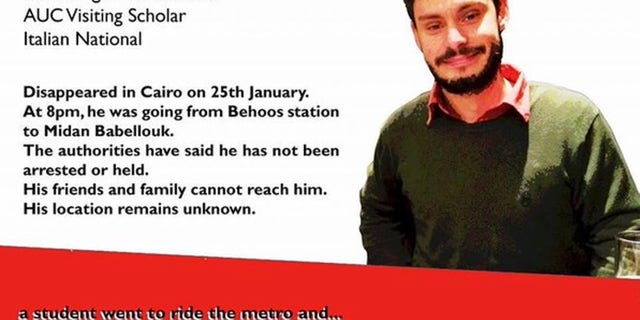 Egypt has denied the police had anything to do with the brutal killing of an Italian student whose body was found on the outskirts of Cairo bearing signs of torture.
In a press conference on Monday, Interior Minister Magdy Abdel-Ghaffar denied the student had ever been arrested and said police were "very annoyed" and "frustrated" by accusations that security forces killed him.
He said Egypt's security agencies are "known for integrity and transparency," adding that the student's killing was a "criminal incident for sure."
Giulio Regeni, who came to research labor rights in Egypt in September, went missing on Jan. 25, the anniversary of the 2011 uprising, a day when police were out in force. His body was found nine days later.
Abdel-Ghaffar said an investigation is underway.