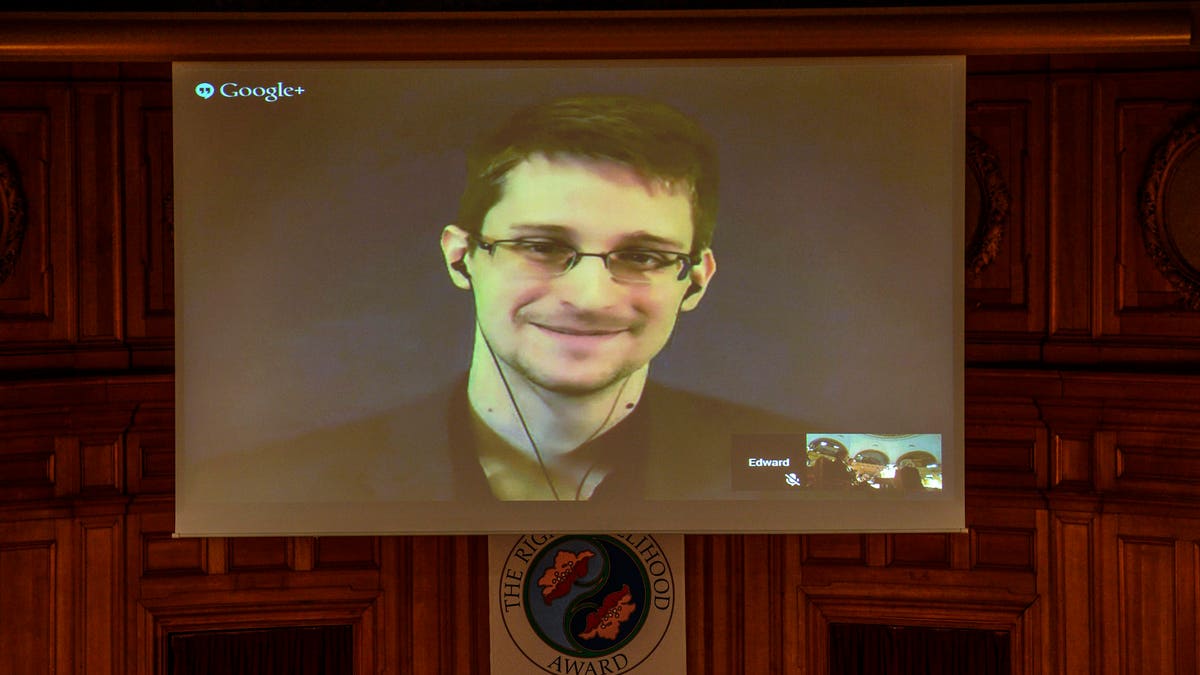 HELSINKI – Edward Snowden, co-winner of the Right Livelihood Award, has called on the United Nations to propose new measures to protect individual privacy and human rights.
The prize, also known as the "alternative Nobel," recognizes "the work of so many people ... not just over recent years" but over decades, the former NSA systems analyst told the award ceremony Monday in Swedish Parliament by video link.
"I hope despite all we have accomplished in the last year, we all recognize that this is only the beginning," Snowden said, adding that he could only accept the award collectively.
Snowden, who remains in Russia after leaking NSA documents to journalists in 2013 and faces charges in the U.S. that could land him in prison for up to 30 years, said he has no regrets about his actions.
He said journalists, publishers and activists were among those who had put "so much on the line" and many couldn't go home because they feared arrest, including himself.
"These are things that are unlikely to change soon. But they're worth it," he said. "All the prices we paid, all the sacrifices we made, I believe we'd do it again."
"There is so much more to do ... and together we will achieve it," Snowden said, receiving a standing ovation.
Snowden split the honorary portion of the award with Alan Rusbridger, editor of the Guardian, which has published a series of articles on government surveillance based on documents leaked by Snowden.
The 1.5 million kronor ($210,000) cash portion of the award -- was shared by Pakistani human rights activist Asma Jahangir, Basil Fernando of the Asian Human Rights Commission and U.S. environmentalist Bill McKibben.
The Right Livelihood Award foundation typically honors grass-roots activists.