Ecuador Orders Journalists to Pay President $1 Million Dollars for Defamation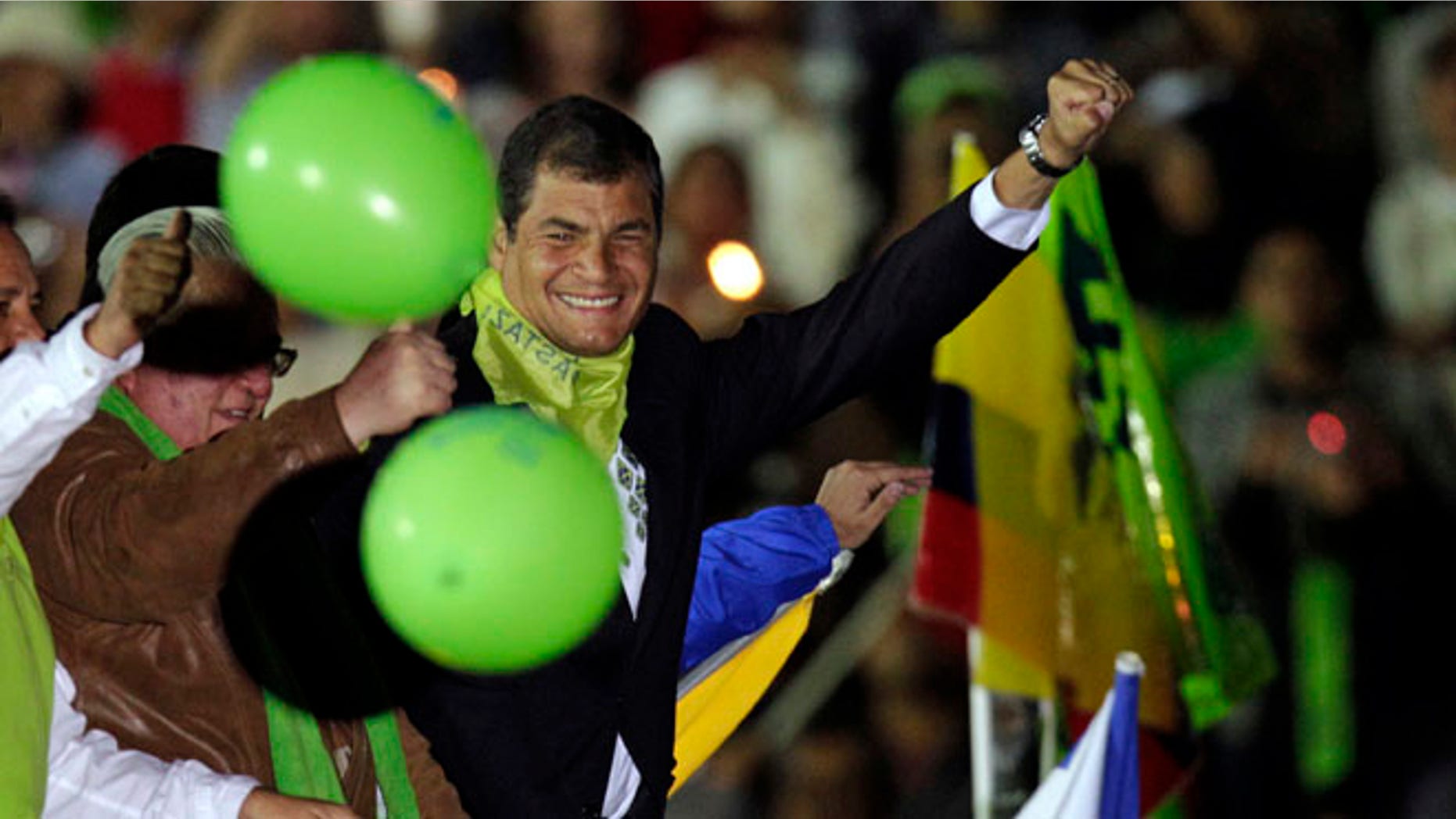 In a much-followed case that is seen as a test of press freedom under the Rafael Correa government in Ecuador, an Ecuadoran court ordered two journalists to pay $1 million each to the country's president after finding them guilty of defamation for reporting on contracts his brother allegedly had with the state.
Quito Judge Mercedes Portilla levied the fines against Juan Carlos Calderón and Cristian Zurita in a case Correa brought over their 2010 book "The Big Brother." It says he suffered "moral damage" for the way they described $600 million in contracts with companies linked to the president's older brother Fabricio.
Previously Unknown Amazon Tribe Attacks Tourists with Bows and Arrows
President Correa ended all such contracts in 2009 after the journalists first reported them.
Press freedom advocates have accused the president of trying to silence critics. Earlier this year, Ecuador passed an electoral law that could result in vast censorship. Under the reforms, "almost any reporting that is published or transmitted during an electoral campaign" could be considered illegal, the Quito-based media group the Ecuadoran Journalists Forum, said in a communiqué.
"We condemn the latest reforms to Ecuador's electoral law, which are so broad that they could, among other things, effectively prevent reporting on election matters for three months prior to the vote," said Carlos Lauría, CPJ's senior Americas program coordinator. "This deprives citizens of their right to stay informed on election news and represents the latest step in the deterioration of press freedom under Correa."
This article is based on Associated Press reporting. 
Follow us on twitter.com/foxnewslatino
Like us at facebook.com/foxnewslatino