East Timorese vote in second election in less than a year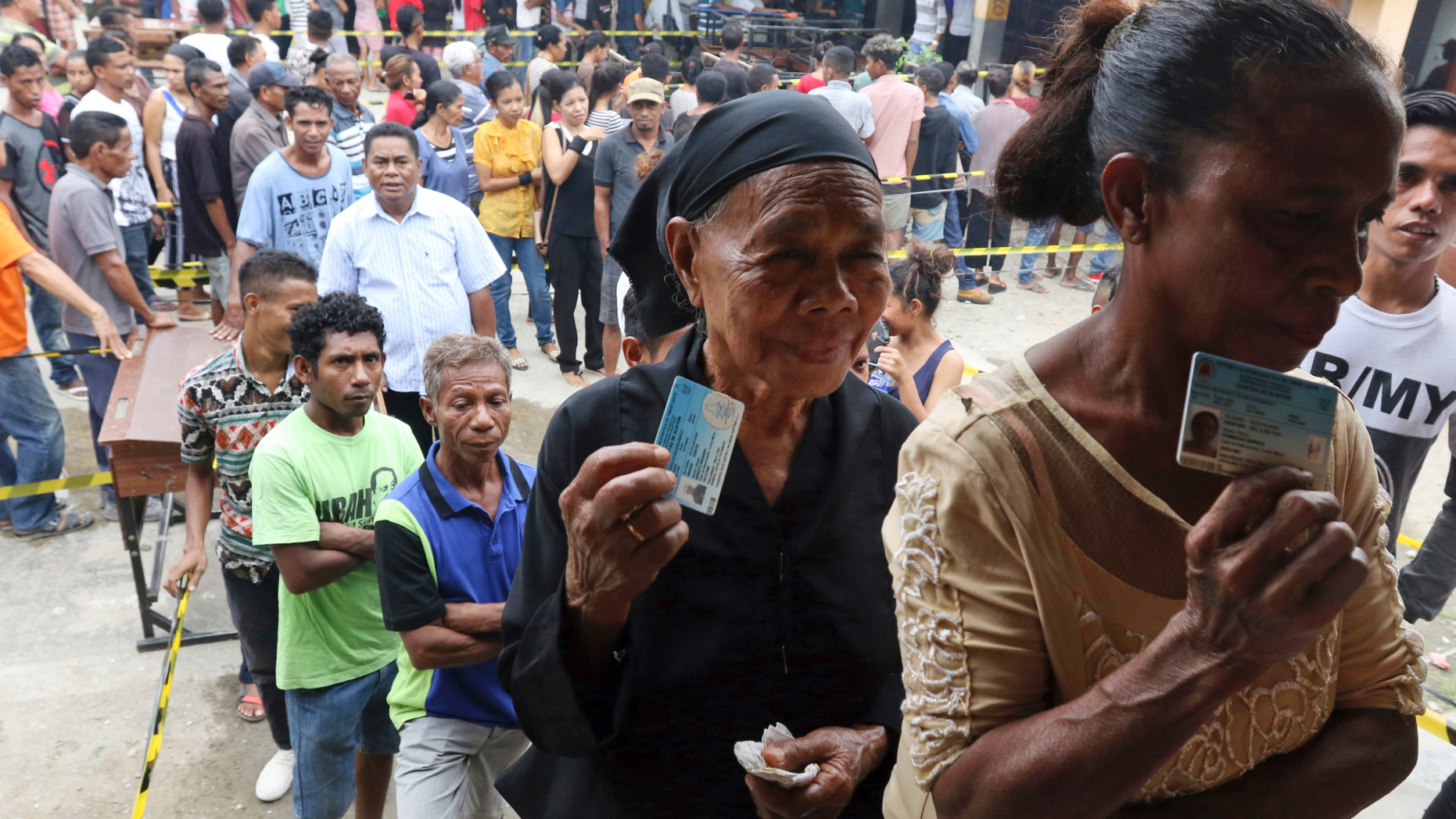 DILI, East Timor – East Timorese are voting in their second election for parliament in less than a year after the collapse of a minority government.
A three-party alliance led by independence hero Xanana Gusmao's National Congress for Timorese Reconstruction party is vying against Fretilin, which headed the short-lived government formed following July's election.
Polls close at 5.30 p.m. Saturday and preliminary results may not be known until the following day.
Both sides in the election are promising economic development to reduce widespread poverty in East Timor.
The former Portuguese colony was annexed by Indonesia in 1975 and gained independence after a U.N.-supervised referendum in 1999.
The final days of campaigning were marred by violence when Fretilin activists attacked supporters of Gusmao's party.