Dutch government to sell 2,500 surplus body bags via online auction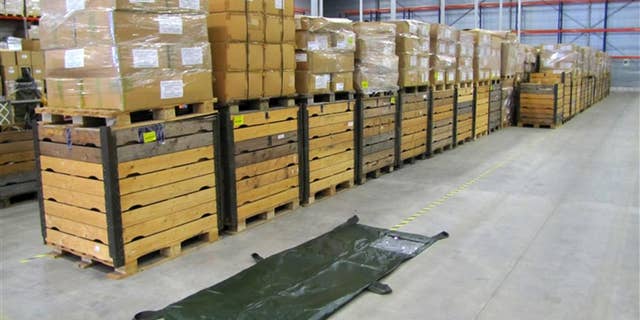 THE HAGUE, Netherlands – The Dutch government is selling off 2,500 body bags in an online auction.
Rob Meijer, commercial director of BVA Auctions, said Thursday his company sells plenty of strange stuff, but this one is "special."
Meijer says there hasn't been a great deal of interest — except from the media — in the unusual offer. The bags are being sold in a single lot, which has a minimum price of 4,000 euros ($5,050). The auction closes on Oct. 6.
He thinks an organization like a relief agency could be interested in buying the bags.
The bags are being sold by a national agency that sells off surplus government equipment and property. The agency did not immediately return a call seeking comment.