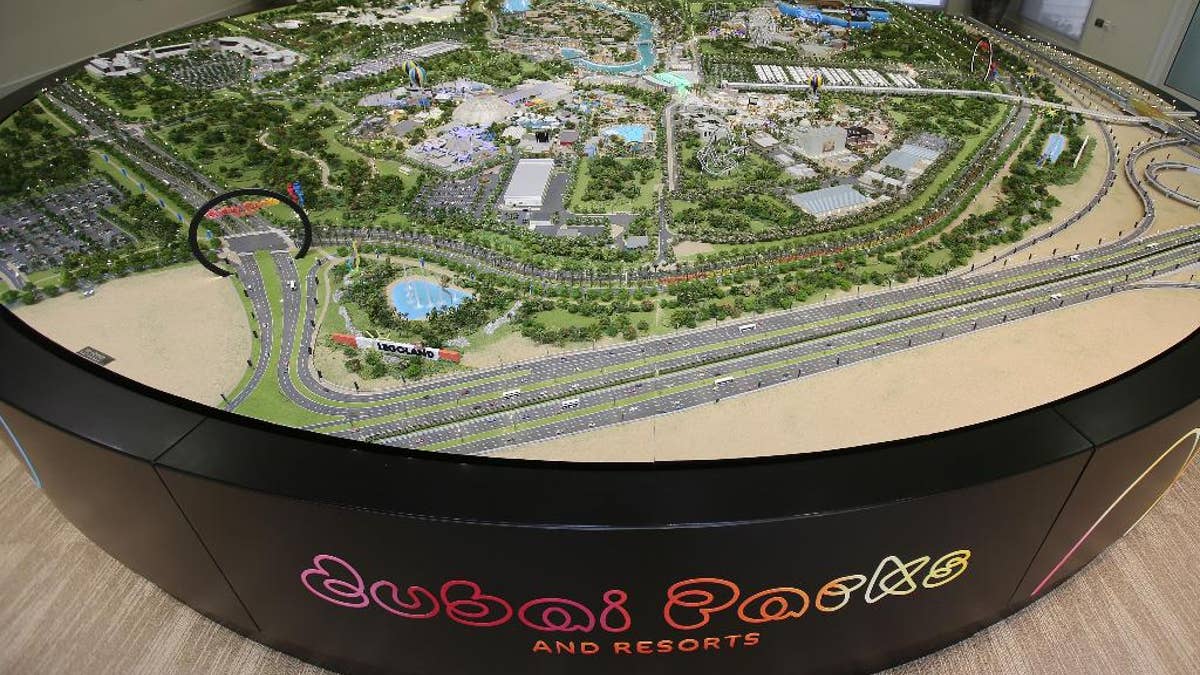 DUBAI, United Arab Emirates – A massive Dubai amusement park project still under construction plans a $454-million addition to include a Six Flags.
Dubai Parks & Resorts said Monday that its board of directors agreed to issue shares worth 1.67 billion dirhams ($454 million) to raise money for the Six Flags Dubai park. It said shareholders will vote on the deal in April.
The new spending by Dubai Parks & Resorts, which already includes Bollywood and movie-themed parks, as well as a Legoland, will put the cost of the entire project in the sprawling desert southwest of the city at well over $3 billion.
It's not clear what, if any role, Six Flags Entertainment Corp. of Grand Prairie, Texas, will have in running the new park.