Drunk roosters captured in New Zealand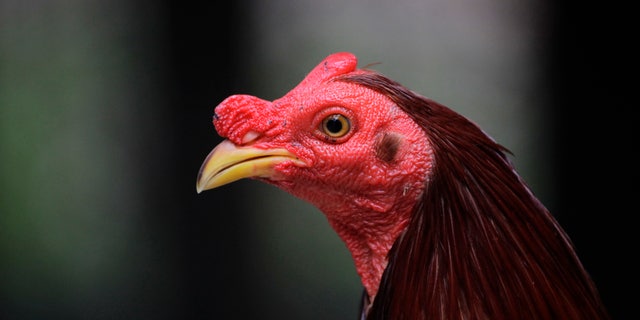 NEWYou can now listen to Fox News articles!
What the cluck?
Animal rescue teams in New Zealand got a group of rowdy roosters drunk on whiskey on capture them, local media reported.
The noisy fowl were bumbling around the town of Buller in the Westport region when angry neighbors reported them to animal control.
But animal control crews were unable to grab the roosters, which were running and flying around the neighborhood. When officers went to reach for three birds in a tree, the roosters only climbed higher, Buller mayor Garry Howard told local media. Staff then tried to catch the birds by putting a cage at the bottom of the tree, but a homeless person stole the cage, Howard added.
Unwilling to accept defeat, the animal control officers did what anyone might do in such a situation: they got the birds drunk.
"We asked Mr. Google about how to catch roosters and he came up with the idea to give them a bit of whiskey," Howard said, jokingly referring to the internet search engine. "Our animal control officer sacrificed some of his own finest Kentucky whiskey," he said.
In no time, the roosters began drunkenly rolling onto their sides, making it easier for officers to pick them up. But one "rebel rooster" with a particular taste for Kentucky booze was still on the loose, according to Howard.
Officials said they planned to kill some of the birds and transfer others to a rural area.