DR Congo retakes four towns from Rwandan rebels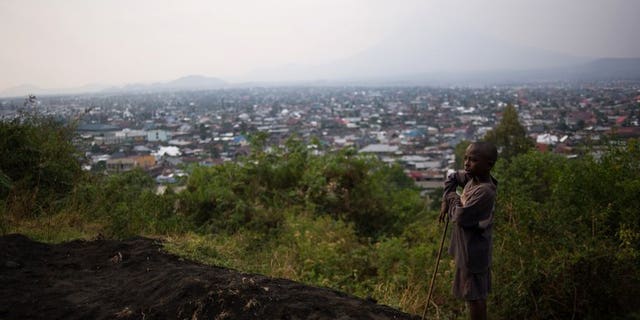 KINSHASA (AFP) – The Democratic Republic of Congo said Saturday it had retaken control of four towns in its restive eastern province which had been held by Rwandan ethnic Hutu rebels the FDLR.
Government spokesman Lambert Mende said in a statement that troops had "recovered villages long occupied by the rebels" in a vast operation in the Lubero region of the North-Kivu province which borders Rwanda.
UN-sponsored Radio Okapi said the villages of Lusuli, Vuvati, Buhenge et Kataro had been retaken "progressively and without combat" as the rebels had already left the area.
The Democratic Forces for the Liberation of Rwanda (FDLR) is made up of Hutu rebels based in Congo since they fled Rwanda after the genocide in 1994, some of whom are accused of taking part in the massacre of ethnic Tutsis.
Their avowed aim is to overthrow the Rwandan government, but in recent years they have preyed mainly on Congolese civilians.
The announcement by the Congolese government that it has retaken the villages comes as negotiations are under way in the Ugandan capital between Kinshasa and M23 Tutsi rebels, who were integrated in the army in 2009 but mutinied again last year.
The M23 rebels have often accused the Congolese army of joining forces against them with the FDLR.
M23 chief Bertrand Bisimwa said two weeks ago the rebels would disarm if, amongst other requests, the FDLR was "neutralised".