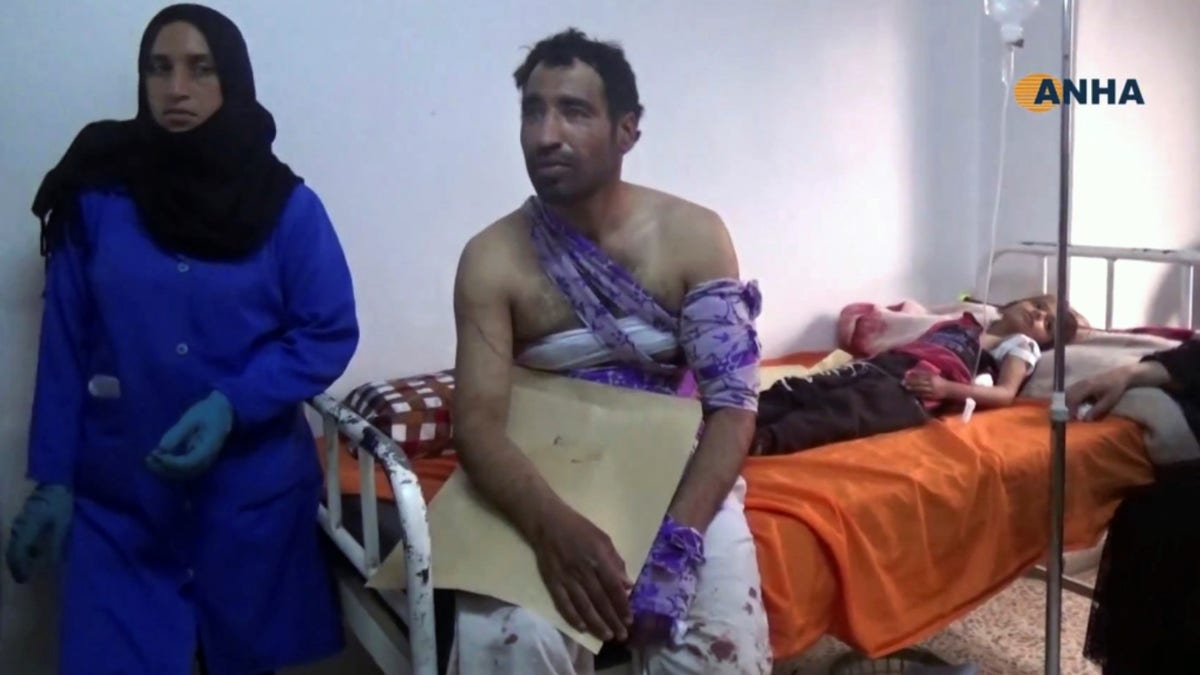 At least 37 people, including several children, were killed by Islamic State militants on Tuesday at a crossing often used by Syrian and Iraqi civilians seeking safety in northeastern Syria, officials said.
Some militants apparently blew themselves up at a Kurdish checkpoint in the first part of the attack. That checkpoint was maintained by the Syrian Democratic Forces (SDF), a force supported by the Kurds and the U.S. that fights ISIS.
Others attacked sleeping civilians in a temporary camp that was housing hundreds of people who had escaped ISIS-controlled areas. The militants "committed a massacre" against civilians as they tried to enter the SDF-controlled area, a spokesman for the Kurdish fighting force said.
U.S. ARMY PARATROOPER KILLED FIGHTING ISIS IN IRAQ IS IDENTIFIED
The attack took place in the village of Rajim Sleibi, along a front line that separates the Kurdish-controlled Hassakeh province from ISIS-held areas located south.
Thousands of people from the Iraqi city of Mosul have traveled west to the Sleibi crossing since October, according to the International Rescue Committee.
The violence comes a day before the opposition and the Syrian government were slated to continue cease-fire talks in Kazakhstan.
The Associated Press contributed to this report.