Shark attack kills young doctor amid rash of dangerous encounters at tourist hotspot
A young doctor praised for his leadership abilities and bedside manner was killed in a shark attack at an island harbor on Australia's Great Barrier Reef earlier this week -- the first fatality after a string of dangerous encounters with sharks at the tourist hotspot in the last two months.
Urologist Daniel Christidis, 33, was with 10 friends who set out from Airlie Beach on the Queensland state mainland Monday morning, the group occupying a rented yacht for the five-day cruise through the idyllic Whitsunday Islands.
Police Inspector Steve O'Connell said the friends intended to spend their first night in the popular, protected anchorage on Whitsunday Island, the uninhabited largest island in the group. Christidis and a woman were reportedly taking turns standing on a paddleboard or swimming in the harbor when Christidis was attacked as he dived into the water to give the woman her turn, O'Connell said.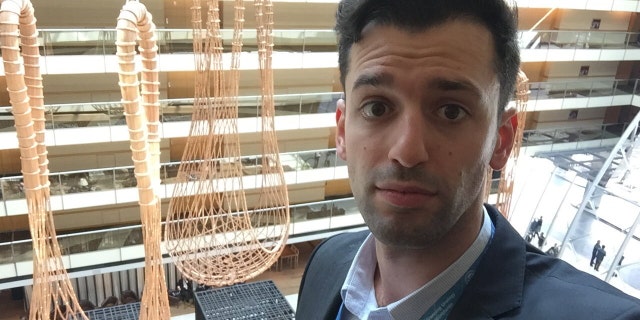 A group of French-speaking tourists launched a dinghy from a nearby yacht to rescue Chritidis, but his injuries were "too severe," according to O'Connell.
"CPR was ongoing for a very long time and every solid effort was made to save that man's life," he said. "They did everything imaginable to try to save the man. It's just — the injuries were so severe."
SUBSCRIBE TO FOX NEWS FIRST -- YOUR BRIEFING ON ALL THE STORIES TO START THE DAY
Christidis had worked at Austin Health in Melbourne since February, Sky News reported, and he quickly earned the notice -- and praise -- of his peers and bosses.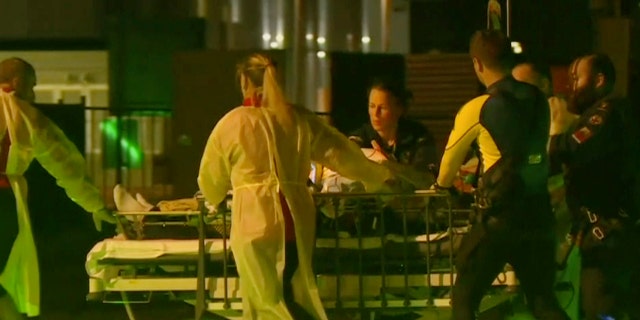 The head of urology at the hospital, Helen O'Connell, said the 33-year-old was known for his "enthusiasm and cheerfulness" and had a "rare emotional intelligence."
"Dan was a great person to work with and we are all richer for knowing him, sadly too briefly," O'Connell said. "The consummate professional, especially for someone so young, he was already encouraging younger doctors to aspire to a surgical career and participate in academic projects."
VIRGINIA FISHERMAN SPOTS 'HUGE' SHARK EATING ROTTING WHALE CARCASS: 'HERE COMES JAWS'
Christidis was attacked in the same area where two other tourists were mauled on consecutive days in September.
Justine Barwick, 46, was attacked Sept. 19 while swimming from a yacht in Cid Harbor and is still recovering. The next day, Hannah Papps, a 12-year-old tourist, lost her leg when she was attacked in the same harbor while swimming from a yacht.
After those attacks, authorities killed six sharks in the area in one week as part of efforts to reduce the numbers swimming the waters of the popular tourist locale. Before the previous spate of attacks, the last shark attack in the Whitsunday Islands occurred Feb. 13, 2010, off Dent Island. In that incident, 60-year-old tourist Patricia Trumbull survived lacerations to her buttocks and major blood loss.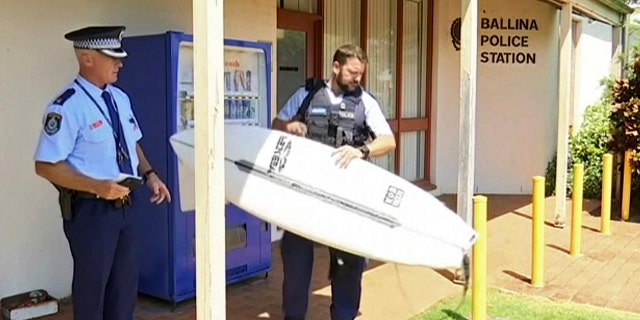 On Wednesday, another attack was reported, this time at Shelly Beach off Ballina in New South Wales state. Lee Jonsson, bitten in the calf while laying on his surfboard, survived the encounter by using the board to fight off the shark. The 43-year-old was later hospitalized with an 8-inch wound, Ballina Shire Mayor David Wright said.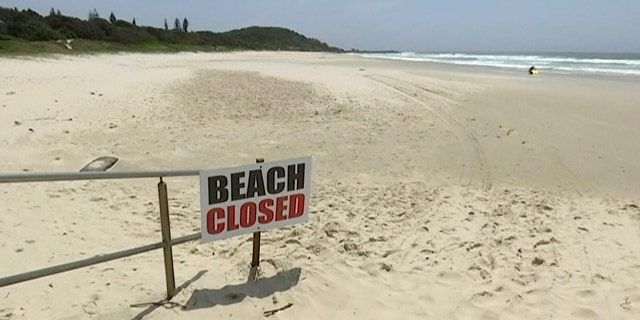 "It dragged him off and he fought the shark with his board," Wright said. "It's one of those unfortunate things."
Government shark experts measured the tooth imprints in Jonsson's surfboard and concluded a juvenile great white shark about 9 feet long was responsible, according to the Associated Press. Beaches in the area are expected to be closed for at least 24 hours.
The Associated Press contributed to this report.