Diamond the size of two golf balls unearthed in African mine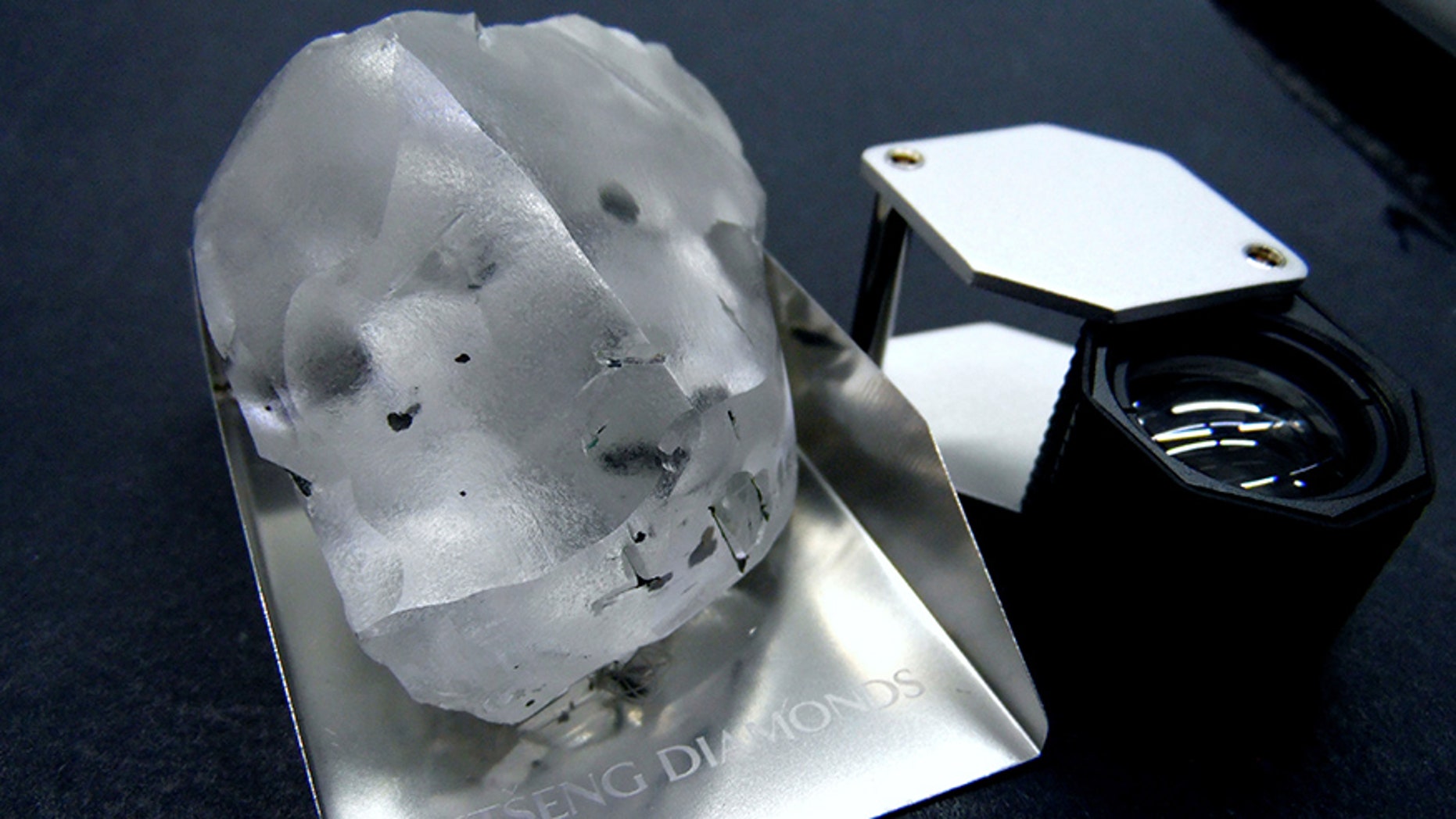 Miners have unearthed what is believed to be one of the largest diamonds ever found at a mine in Africa that has a history of multimillion-dollar discoveries.
Gem Diamonds Limited, a London-based company, announced Monday a 910-carat stone has been pulled out of the Letseng mine in Lesotho and they believe it's the fifth largest gem quality diamond ever recovered.
"Since Gem Diamonds acquired Letseng in 2006, the mine has produced some of the world's most remarkable diamonds, including the 603 carat Lesotho Promise, however, this exceptional top quality diamond is the largest to be mined to date and highlights the unsurpassed quality of the Letseng mine," its CEO, Clifford Elphick, said in a statement.
Bloomberg reported the diamond is about the size of two golf balls. It weighs 6.4 ounces -- more than a baseball -- according to the New York Times, which estimated it could be worth tens of millions of dollars.
The newspaper added that the diamond is a D color, Type IIa stone, meaning it is colorless and radiant.
Gem Diamonds said 550 and 493-carat stones also have been pulled out of the mine.
The 603-carat Lesotho Promise diamond found there in 2006 sold for $12.4 million, the New York Times reported.