Despite Drop In Abuse, Child Deaths On Rise, Report Says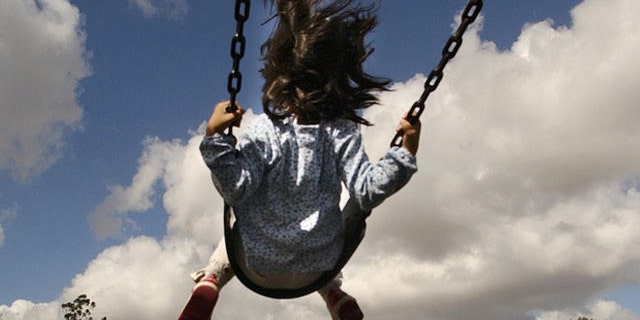 NEW YORK (AP) – The number of U.S. children victimized by abuse and neglect has dropped for the sixth straight year, but child fatalities linked to maltreatment increased by nearly 4 percent, according to the latest federal data.
According to the annual report released Tuesday by the Department of Health and Human Services, the estimated number of victimized children in the 2012 fiscal year was 686,000. That's down from 688,000 in 2011 and from 723,000 in 2007.
But the report found that fatalities attributable to child abuse and neglect increased from 1,580 in 2011 to 1,640 in 2012.
HHS said further research would be needed to determine whether this represented a real increase in child fatalities or reflected improvements in how states investigate and report these cases to determine which can be attributed to abuse.
Two years ago, a Government Accountability Office report asserted that states used flawed methods to tally and analyze the deaths of children who have been maltreated. It said annual estimates of such deaths were likely too low.
About 70 percent of the 2012 fatalities involved children younger than 3, and parents were the perpetrators in 80 percent of the cases. Texas reported the most fatalities, with 215, followed by Florida with 179 and California with 128.
Overall, white children accounted for about 44 percent of the victims of maltreatment, black children about 21 percent and Hispanic children about 22 percent; 78.3 percent of the victims suffered neglect, 18.3 percent were physically abused and 9.3 percent were sexually abused. The report tallied 62,936 children who were sexually abused in 2012 — up slightly from 2011 but down considerably from the peak of about 150,000 in 1992.
The report, formally known as the National Child Abuse and Neglect Data System, is based on input from child protection agencies in every state.
Sociologist David Finkelhor, director of the University of New Hampshire's Crimes Against Children Research Center, said the changes from 2011 to 2012 appeared to be minor, which he took as a positive sign.
"The key thing everyone has been on the lookout for is whether several years of economic stress and high unemployment have been taking their toll on family life and increasing the inclination to take it out kids, while state budget cuts make protection less available," Finkelhor wrote in an email.
Given the pessimistic expectations, Finkelhor wrote, the minimal change depicted in the report "is good news."
Jim Hmurovich, president of Prevent Child Abuse America, said he also was pleased by the steady decrease in maltreatment reports, but expressed some regret that the department did not provide more insight on what factors might be driving that trend.
"It's hard to evaluate whether we're making a difference, or how we're making a difference," he said.
Follow us on twitter.com/foxnewslatino
Like us at facebook.com/foxnewslatino