Defiant Gambia leader says not a 'coward' and won't leave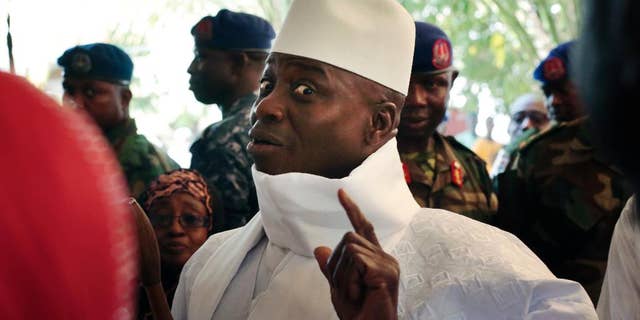 DAKAR, Senegal – Gambia's longtime ruler Yahya Jammeh says he's not a coward and won't hand over power to the president-elect.
The latest defiant comments from Jammeh came late Tuesday as international pressure mounts for him to concede defeat in the Dec. 1 vote.
Jammeh initially said he would step aside and wished his opponent Adama Barrow the best, only to make a dramatic reversal a week later.
In comments broadcast on state television, Jammeh said: "I am a man of peace, but I cannot also be a coward." He also said he's prepared to defend himself and his country.
Jammeh seized power in a coup 22 years ago, and human rights groups say his regime has violently suppressed the opposition in the tiny West African country.