Defense lawyer in Oscar Pistorius murder trial says police may have mishandled evidence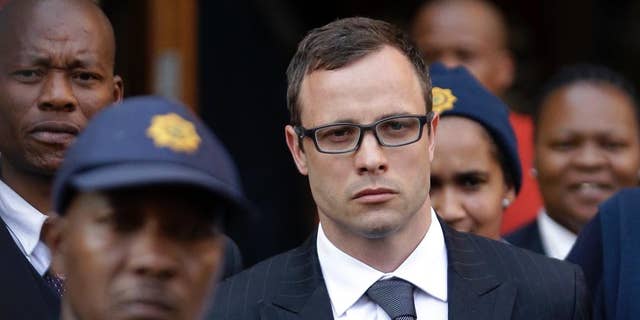 PRETORIA, South Africa – The chief defense lawyer for Oscar Pistorius is delivering his final arguments in the athlete's murder trial and focusing on allegations that police mishandled evidence at the house where Pistorius fatally shot girlfriend Reeva Steenkamp.
Lawyer Barry Roux said Friday that items in Pistorius' bedroom, near the bathroom where he killed Steenkamp, may have been moved around by investigating officers.
The items, including fans, a bed cover and an electrical extension cord, are relevant to the prosecution's argument that Pistorius is lying about his actions in the bedroom just before he shot Steenkamp through a closed toilet door in the bathroom.
Pistorius says he killed Steenkamp on Feb. 14, 2013 by mistake, thinking an intruder was in the toilet. Prosecutors say he killed her after an argument.