Death toll in Indonesian earthquake, tsunami at 1,234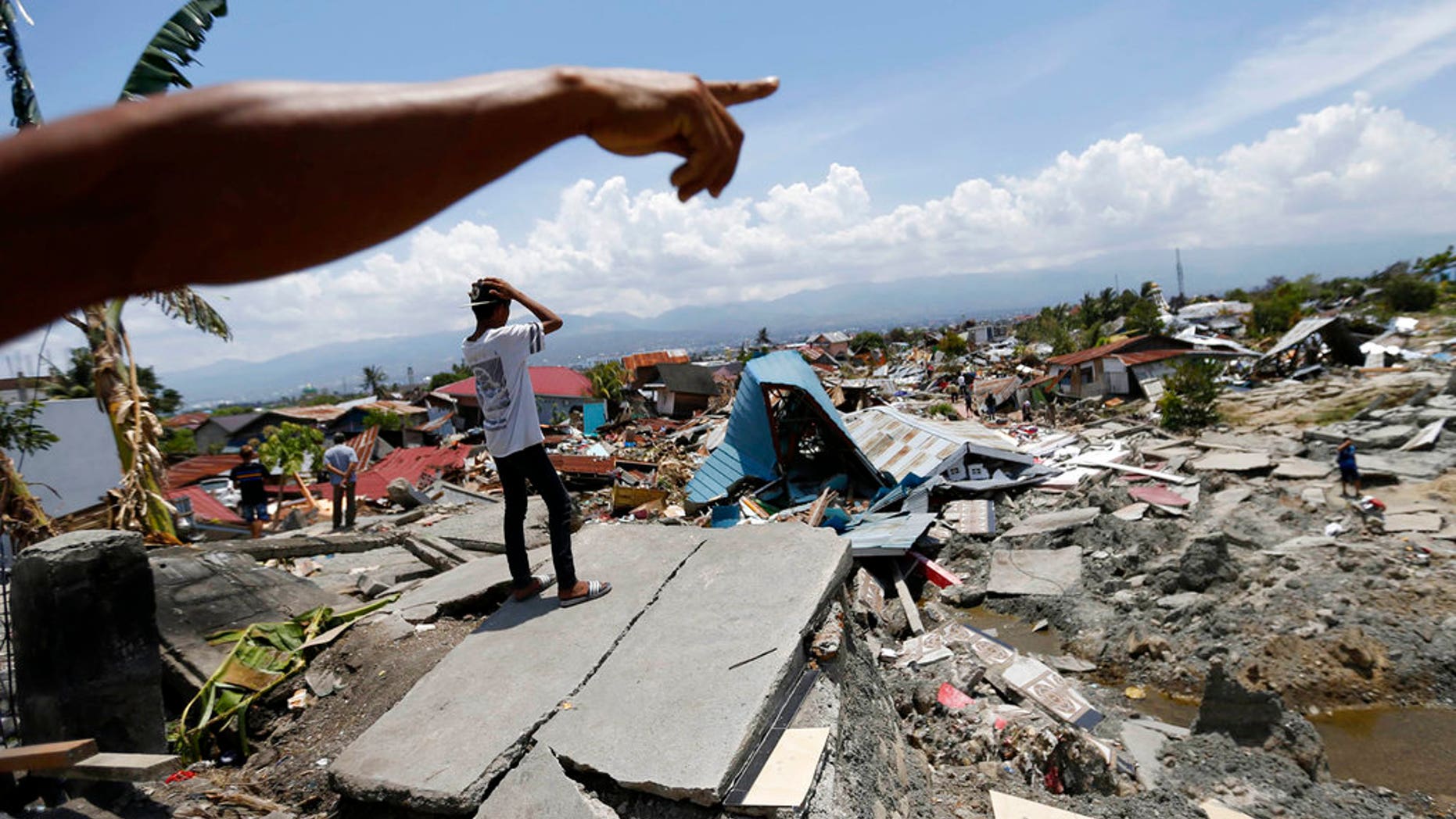 The death toll from an earthquake and ensuing tsunami on the northern Indonesian island of Sulawesi has climbed to more than 1,200 people, according to reports.
In the city of Palu, where destruction is most rampant, concrete and traditional-style buildings and other infrastructure were no match for the triple whammy of earthquake, tsunami, and mudslides.
Over the past two decades, the city of 380,000, located in the center of Sulawesi island, had made great strides to develop its infrastructure and slash its poverty rate, local officials say.
But the city's proximity to a seismically active area has left it vulnerable. In the past two centuries, powerful earthquakes have triggered tsunamis at least seven times, according to historical records. It's unclear what standards were required, or enforced, in the construction of Palu's modern buildings.
After a 2004 tsunami that killed 230,000 people in Indonesia and elsewhere across Asia, it became apparent in many communities that colonial-era buildings withstood catastrophes more than newer structures, which often crumbled.
The codes are complete. The manuals are complete. The political will is not there. Somebody is not doing their job.
Few of the buildings in Palu's suburbs could withstand the sideways mudslide that engulfed communities in expanses of oozing quicksand. Indonesia's disaster agency spokesman Sutopo Purwo Nugroho said the soil there had liquefied and that authorities believed hundreds of people may have been buried in the mud.
Traditional homes with thatched or tin roofs cannot withstand tsunamis or storm surges from typhoons but pose much less of a risk of severe damage even if they do collapse in an earthquake. Many homes built recently are hybrids, combining traditional styles with unreinforced masonry and tile roofs too heavy for the structures when they are shaken by quakes, said Teddy Boen, an expert on earthquake-resistant engineering.
But the problem rebuilding after disasters, he said, often involves cutting corners in the rush to get back to normal.
"The codes are complete. The manuals are complete. The political will is not there," Boen said. "Somebody is not doing their job."
The Associated Press contributed to this report.