Death toll in Canada bus crash rises to 16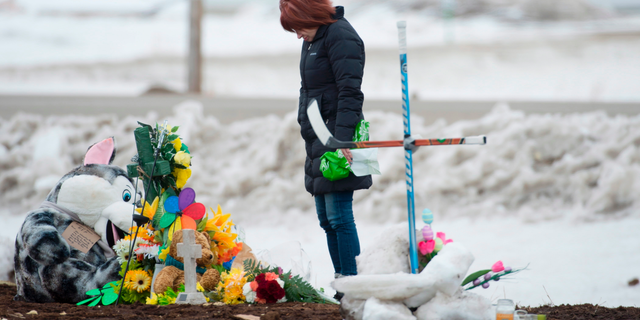 SASKATOON, Saskatchewan – The death toll in a Canadian bus crash involving a junior hockey team has risen to 16 after a woman who worked as trainer for the team died.
The family of Dayna Brons says the 25-year-old died Wednesday in Saskatoon hospital from injuries sustained in the accident.
Her family says she will be remembered for her smile and her love of sports. They say she was very proud to be part of the Humboldt Broncos team.
The team was on its way to a playoff game Friday when the bus collided with a semi-trailer at an intersection near Tisdale, Saskatchewan.