Deal calls for delay Congo vote until early 2018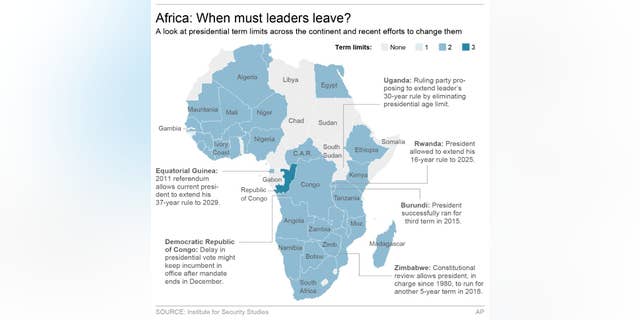 KINSHASA, Congo – An opposition leader in Congo says government and other negotiators have signed an agreement calling for the next presidential vote to be held in April 2018 — more than a year after President Joseph Kabila's mandate expires.
But the biggest opposition party, which boycotted the talks, immediately rejected the deal and called for a nationwide general strike for Wednesday.
Kabila's mandate ends in December, and his critics have accused him of orchestrating the delay to stay in power. Dozens died in the capital in September after security forces clashed with anti-government protesters.
Vital Kamerhe, the most prominent opposition representative in the talks that led to Tuesday's deal, says it presents a roadmap leading to the next presidential vote that includes the selection of an interim prime minister.