Deadlock in talks between Mozambique government, ex-rebels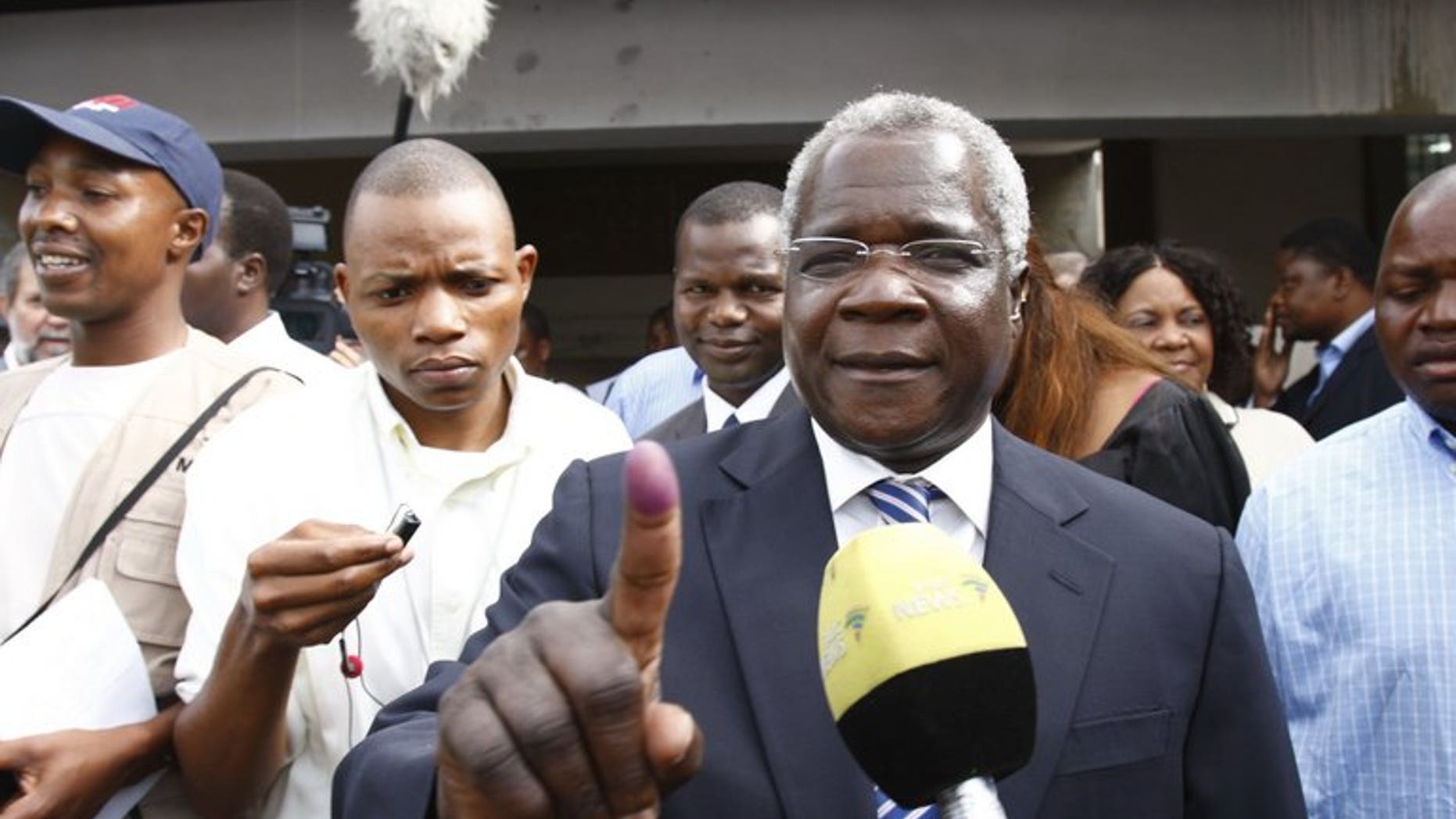 MAPUTO (AFP) – Mozambique's bid to end a conflict with former rebels that has unnerved investors hit an impasse on Wednesday after the group's leader refused to leave his bush camp for talks.
Former rebel leader Afonso Dhlakama has refused to leave his base in the Gorongosa Mountains to meet President Armando Guebuza, unless armed forces withdraw from the area.
"The soldiers surrounding my base are not here to party with me. They want to eliminate me physically. To stop this happening, I will not abandon my base," Dhlakama was quoted as saying by independent daily O Pais.
"I want the meeting... but only if they remove all soldiers and riot police," Dhlakama said after talks with a mediator, Anglican Bishop Dinis Sengulane.
Dhlakama, who led Renamo rebels during Mozambique's brutal 16-year civil war, is demanding a cut of coal and gas revenues as well as changes to election laws and the army.
His forces' recent clashes with government soldiers and attacks on civilian trucks along Mozambique's main highway come at a sensitive time for the southern African country, which is starting to find its feet after the war ended in 1992.
The unrest forced Anglo-Australian mining giant Rio Tinto to suspend coal exports by rail for a few days in June.
The bishop's visit to Gorongosa was the latest in a flurry of attempts by rights and church groups to convince Dhlakama to travel to the capital Maputo for negotiations.
Guebuza remained open to face-to-face talks, his spokesman said Wednesday.
"At this moment the head of state is waiting patiently for the president of Renamo to have the same wish," presidential spokesman Edson Macuacua told a news conference.
But time to solve the stalemate is running out before local polls on November 20.
Renamo is threatening to disrupt the vote unless laws are changed to give them equal representation with the ruling Frelimo party on all election bodies.