Dallas-Area Businessman Holds Toy Drive For Undocumented Minors Held By Border Patrol In Texas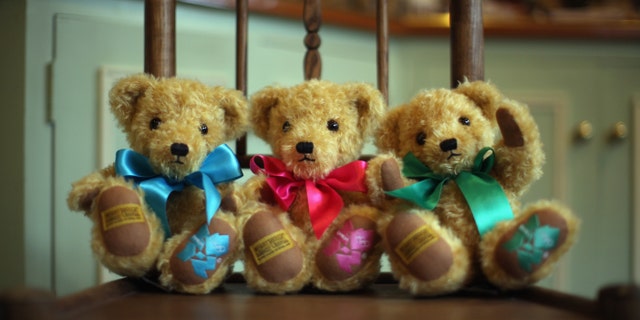 NEWYou can now listen to Fox News articles!
A Texas businessman has launched a toy drive for the unaccompanied children being held by the Border Patrol in the Lone Star state.
Steve Cosgrove, whose family has been in Texas for many generations, said he was aghast when he saw television images of angry protesters in Murrieta, Calif., forcing Department of Homeland Security buses bringing undocumented immigrants from overcrowded facilities in Texas to turn away.
Cosgrove, 60, owns Dynamic Travel Cruises in Southlake, and he told Fox News Latino that he already felt sympathy and concern for the unaccompanied children who have been crossing the U.S.-Mexico border in growing numbers – about 50,000 since last year – creating what the Obama administration has termed "a humanitarian crisis."
These kids have seen and been through things our kids have never seen. Criminal gangs, violence, poverty. We're Texans, we can do better for them.
When he saw the reaction in California to the busloads of children, he felt a strong urge to do something to counter the hostility.
"They're children," Cosgrove said. "If you have to protest, take it to your senator's office or to Washington, D.C. These children are scared. They're doing what their parents told them to do. They were piled into a bus, and then they find themselves going into a crowd of angry adults with signs, screaming at them – 6-year-olds and 8-year-olds can't change the laws."
Donated toys have been pouring in since a local television station reported on the drive.
"People have been bringing in bags of toys, and people from out of town are sending checks," Cosgrove said. He said that the donated toys and checks will be taken to the local Catholic Charities agency, which then will distribute them to the children.
"These children have nothing, they came with nothing," he said. "If a scared little girl can curl up at night with a teddy bear or have a doll to play with or a little boy can kick a ball around," it may lighten their fear and sadness, he added.

The protests in Murrieta have drawn defenders who favor strict immigration enforcement, but criticism from others who say they should not have been carried out in front of children. Murrieta mayor, Alan Long, has voiced opposition to the federal government's move to bring immigrant families – even if temporarily – to the local Border Patrol facility, which he says is woefully inadequate for holding many people for an extended length of time.
But Long as well as other city officials in recent days have sought to distance themselves from the protests, blaming the blocking of the buses on people from out of town. He added that many Murrieta residents, however, do share the anger over local communities having to shoulder part of what he said is a failure by the federal government to control the border.
The Murrieta city manager has posted an apology on the municipality's website.
It reads, "Three buses were turned around, and the protesters claimed victory. This was not victory. It was a loss for the city of Murrieta, for the community that we live in and love. It made this extremely compassionate community look heartless and uncaring. That is not the Murrieta that we all know and love."
Cosgrove said his drive is meant to show that there's another side to the United States.
"These kids have seen and been through things our kids have never seen," he said. "Criminal gangs, violence, poverty. We're Texans, we can do better for them."