Cuidad Juarez Murder Rate, Tipping Over 1,000 in 2011, Shows Signs of Abating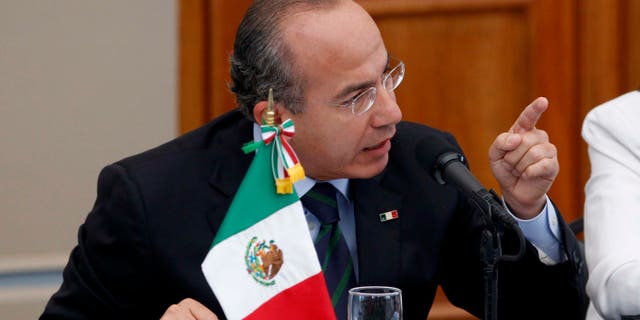 The murder rate in Cuidad Juárez, Mexico, has reached the 1,000 mark – a welcome statistic that is actually a dip compared to the 1,200 homicides at the same point last year, a Chihuahua State police spokesman told Fox News Latino.
Often dubbed the "murder capital of the world," Cuidad Juárez, which borders El Paso, Texas, recorded 1,037 murders through mid-June, the spokesman said. Many of the killings are linked to the battle between Juárez and Sinaloa cartels.
But the number of homicides, though still high, was good news for Mexican officials. In 2010, the violence claimed 3,103 lives in Juárez, which has a population of 1.3 million people.
Through most of June, 94 murders had been reported, a drop from the 313 total murders in June 2010.
Roberto Rodríguez, consul general for the Mexican Embassy in El Paso, said that 80 percent of the murders in Juárez are a result of organized crime related to the cartels; the remaining 20 percent are isolated. He credited the drop in murder to an increased presence in local and state authorities as well as the Mexican Ministry of Defense.
"They are finally reaching their goals to decrease the violence in Juárez," said Rodríguez.
Rodríguez also credits Mexican President Felipe Calderón for stepping in when the violence started to escalate.
"He was committed to combat the cartel activity," Rodríguez added.
Calderón's five-year crackdown on the cartels is finally paying dividends. According to IHS Global Insight, Calderón reported that murders in Juárez have decreased by 60 percent between October 2010 and April 2011.
And on June 16, alleged Juárez cartel leader and former police officer Marco Antonio Guzmán, aka "El Brad Pitt," was arrested. Police believe Guzmán was involved in a June 2010 car explosion that killed four people, two of them federal police officers.
Mexican federal police officers arrested Guzmán and two other accomplices, José Ordaz and Octavio Ramírez, for drug trafficking across the state of Chihuahua.
While the drug cartel violence hasn't spilled over the border, Frank Ortez, a commander for the El Paso Sheriff's Department, said the drop in violence affects people who live in the borderland.
"When we have a decrease like this, it can only mean good things for El Paso," said Ortez.
The violence has caused a major slowdown in travel to Juárez.
"We have some individuals who live on this side who went to go visit families and became victims of the violence," added Ortez.
If the bloodshed continues to diminish, Ortez said that more people who live in El Paso would be willing to cross again, boosting trade and business with Juárez.
Still, while the number of murders is dropping, Rodríguez said Mexican authorities wouldn't ease up on their crackdown and will continue to take control of the killings and violence.
"We do not have a choice," said Rodríguez. "We must keep fighting against the cartels."
Ortez advised that even though the level of violence has decreased, American's should still be aware of the dangers of crossing into Juárez.
"A thousand [murders] is still a lot. Even though there is a decrease, it's not entirely safe."
Patrick Manning is a junior reporter based in El Paso, Texas for foxnews.com.
Follow us on twitter.com/foxnewslatino
Like us at facebook.com/foxnewslatino