Cuban immigrants drank blood and urine to try and survive weeks spent lost at sea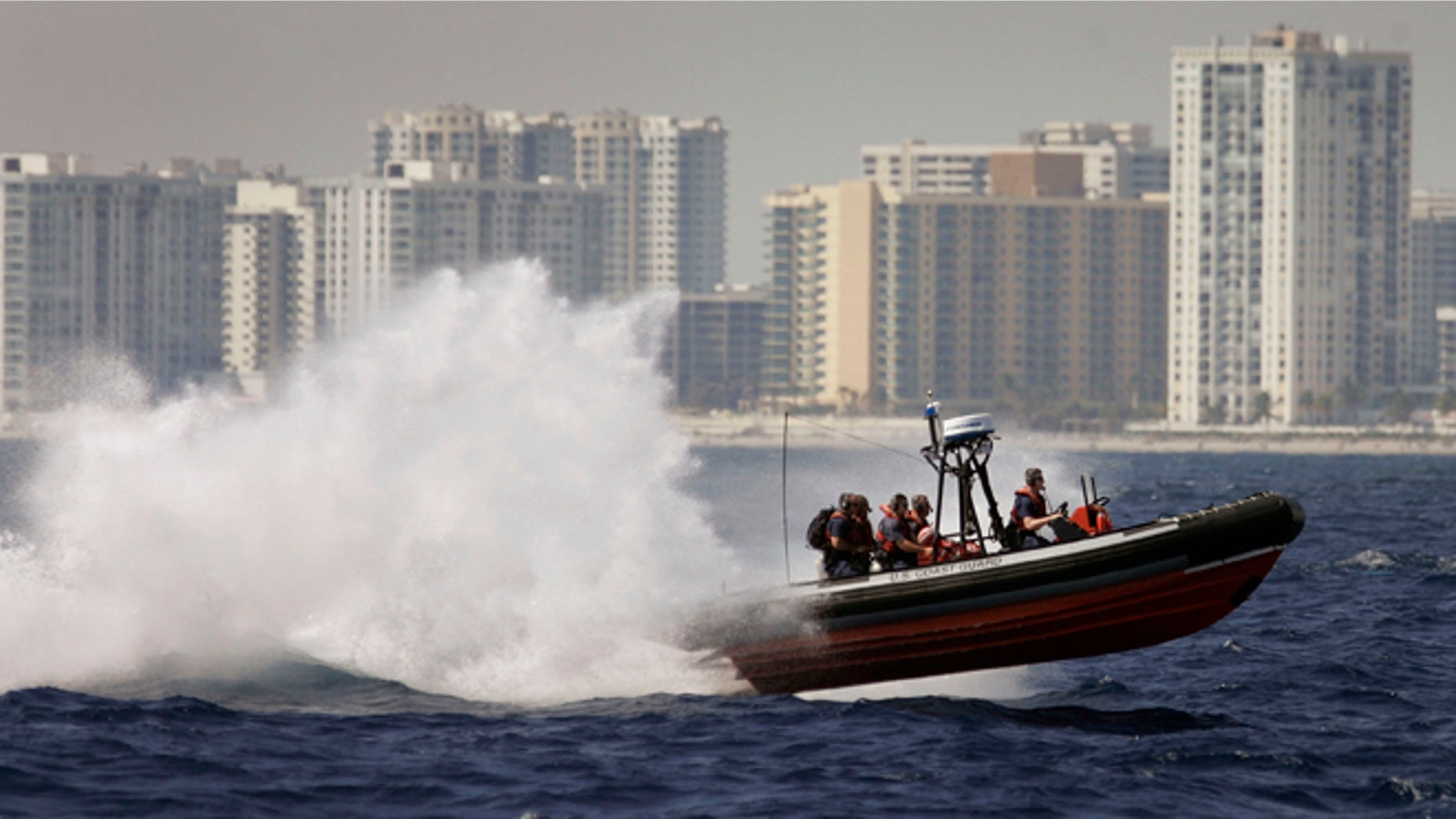 Survivors of a boatload of Cuban defectors who spent three weeks adrift in the Caribbean in a makeshift boat without food or water recently spoke about their ordeal.
"I'm happy I made it, alive," Alain Izquierdo, a 32-year-old who was a butcher in Havana and now lives with his aunt and uncle in Port St. Lucie, Florida, told Reuters. "But it was something no-one should have to go through."
In early August, in Manzanillo on the eastern end of Cuba, 32 passengers loaded onto a 20-foot-long boat jerry-rigged out of aluminum roofing sheets that had been riveted together and sealed with cloth and resin, according to Reuters.
The craft was powered by a car engine rigged up to a propeller. On the second day of their journey, about 40 miles from the Cayman Islands, it died.
Passengers sewed sheets together to use as a sail and tried to flag down passing ships.
Another survivor now living in Austin, Texas, Mailin Perez, 30, told the wire service, "No one stopped even though they could see we were desperate."
Six of the 32 passengers decided to try to swim back to Cuba on inner tubes—they haven't been heard of since.
The group collected water from infrequent rain showers and doled it out in syringes. In desperation, some drank sea water or urine.
A few, like Izquierdo's friend, a car mechanic named Rafael Baratuti O'Farrill, drank their own blood.
"That was a mistake, the ones who drank their blood became faint. Gradually, they lost their minds and faded away," Izquierdo said.
"I felt very weak at the end," Perez said. "I was scared to close my eyes in case I never woke up."
Fifteen people were rescued by fishermen about 150 miles from the coast of Yucatán in Mexico. They were held briefly by Mexican authorities and released late in September, and at least several crossed the border illegally to make their way to the homes of relatives in the United States.
The United States maintains what's known as a "wet foot, dry foot" policy toward Cuban immigrants: If they are stopped on the water, they are returned to the island. Those who manage to reach U.S. soil are allowed to stay.
In recent years, the U.S. Coast Guard has all but shut down the 90-mile stretch of water that separates Cuba from Florida, so smugglers have increasingly opted for sea routes through the Cayman Islands toward Mexico.
According to U.S. government figures, in the first 11 months of Fiscal Year 2014 (which began Oct. 1, 2013) more than 16,200 Cubans arrived without visas at the Mexican border, the highest number in a decade.
Izquierdo, who paid $500 for his spot on the boat, told Reuters, "Boats are leaving Manzanillo every week, and most of them make it."
Follow us on twitter.com/foxnewslatino
Like us at facebook.com/foxnewslatino