Cuba Erupts In Rare Protest In Eastern Part Of Country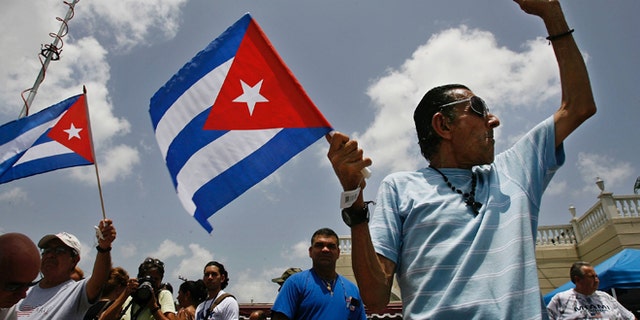 HAVANA (AP) – Independent vendors in eastern Cuba staged a highly unusual protest after state inspectors seized allegedly unauthorized goods from their stalls, prompting local authorities to promise to seek a solution to their grievances, witnesses and activists said Friday.
Home furnishings vendor William Zaldivar said by telephone that goods were confiscated from about a half-dozen vendors, who were fined 700 pesos ($28) and stripped of their business licenses during Tuesday's inspection.
A few dozen vendors went to protest at the regional government offices in the city of Holguín, pushing past police, waving a Cuban flag and shouting that they wanted to work.
Zaldivar, who participated in the protest, said officials met them and offered to seek a solution. Local labor representatives were also present.
In Cuba, the main labor union is affiliated with the government and work protests are highly unusual. Small-scale political protests are somewhat more common, and usually short-lived; the state considers dissidents to be traitors bent on undermine the country's sovereignty, and routinely detains political protesters briefly before driving them home.
Elizardo Sánchez, who heads a nongovernmental human rights monitoring group, said several sources confirmed Tuesday's demonstration and its size. He said it was a spontaneous reaction to the inspection.
Officials have recently complained that some vendors were selling stolen state goods, including paint, screws, tools and even auto parts.
Zaldivar said that during the inspection some vendors managed to hide their merchandise, but a handful had goods seized.
"They were also fined and lost their licenses," said Zaldivar, who acknowledged that in the past he had been a member of opposition and continued being critical of the government though without party militancy.
Zaldivar said he tried to leave the meeting with state officials before it ended but was stopped by police who wanted to make him to listen to authorities. He ended up detained for three hours.
The vendor said the independent workers expressed their discontent because they "are convinced that it was their right to complain to the government."
Follow us on twitter.com/foxnewslatino
Like us at facebook.com/foxnewslatino