Crime reporter killed in southern Mexico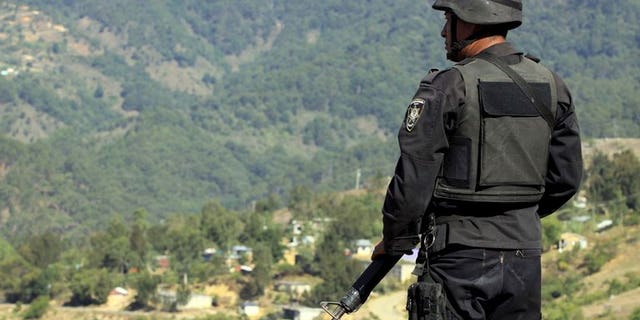 OAXACA, Mexico (AFP) – The bullet-riddled body of a Mexican crime beat reporter was found in the southern city of Oaxaca on Wednesday along with another unidentified victim, authorities said.
The body of Alberto Lopez Bello, a 28-year-old journalist with the daily El Imparcial, was discovered near a stream west of the city, said Manuel de Jesus Lopez, the top prosecutor for the state of Oaxaca.
"Unfortunately, we can confirm that one of the dead is the crime reporter Alberto Lopez Bello of El Imparcial," Jesus Lopez said.
The prosecutor could not confirm whether the crime was related to Lopez Bello's work as a journalist.
Wooden planks and rocks with traces of blood were found near the bodies, which had received blows. Drug cartels often leave notes next to bodies to admit their crimes, but no such messages were found at the scene of the crime.
Lopez Bello had been working with El Imparcial for the past six years and had gone to work on Tuesday, a colleague at the newspaper told AFP.
Mexico has endured an onslaught of drug-related violence that has left 70,000 people dead since 2006, making it one of the most dangerous countries for journalists in the world.
At least 84 media workers have been murdered and 20 more have gone missing since 2000, according to the National Human Rights Commission.
Lopez Bello had been writing about small-time drug peddling in Oaxaca, a state that has seen much less cartel-linked violence than other parts of Mexico.
The journalist was briefly detained by police in May when he and a colleague were taking pictures of a sign put up on a bridge by a gang in Oaxaca, a human rights group said.