Cow Plummets Through Roof In Brazil And Kills Man While He Sleeps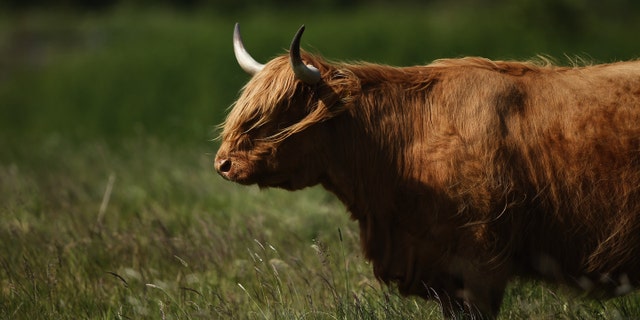 This Brazilian man may have fallen asleep counting sheep, but he was fatefully awoken by a 3,000-pound cow.
A 45-year-old man was killed after the large animal fell through the asbestos roof of his home and crushed him while he was sleeping.
A police officer in the town of Caratinga, in the eastern state of Minas Gerais, said Joao Maria de Souza and his wife were sleeping when the heavy cow landed on top of the victim. The officer, who spoke on the condition of anonymity because he was not authorized to talk to the press, said the animal narrowly missed landing on de Souza's wife as well.
The cow, believed to have escaped from a nearby farm, stepped onto the corrugated roof after grazing on a hill behind the couple's home.
The officer said Souza died of internal bleeding at a nearby hospital following the incident, which occurred Wednesday.
The Mirror News reports that, according to his family, de Souza waited for hours to receive treatment after suffering from injuries, which included a fractured leg.
His brother-in-law told the Brazilian newspaper, Hoje em Dia, "Being crushed by a cow is the last way you expect to leave this earth."
"But in my view it wasn't the cow that killed our João" –he added– "it was the unacceptable time he spent waiting to be examined".
Currently, an investigation has been launched by the Caratinga police into de Souza's death, as his family seeks justice for suspected negligent care at the Municipal Emergency Care.
The Associated Press contributed to this report.
Follow us on twitter.com/foxnewslatino
Like us at facebook.com/foxnewslatino